LOCATION REPORT
Dahab is a very popular freeride windsurfing place due to its amazing wind conditions and flat water. 
Wind and spot description 
90% perfect wind for May, June and September and about 70% for November, February, March- best wind statistics in the Red Sea. The wind blows cross-offshore to offshore. Totally flat water in the "Lagoon", 100% flat water in the "Speedy" area.
Dahab is very special place in Egypt, as it offers three different sailing areas:
 The "Lagoon" is a protected bay, with a large area of standing depth water. Best place for beginner riders and intermediate sailors. The "Lagoon" is good for beach start, harness, planning, water start and even jibe lessons! (Surf shoes recommended.)
Kitesurfing in the "Lagoon" is prohibited. However, there is a special lagoon area  marked for kitesurfing where beginners can receive instruction and make their first rides in shallow, safe conditions. Happy-kite centre is located out there. 
Around the "Lagoon" you will find the "Speedy": a perfectly flat water area for advanced windsurfers. The wind blows constantly and is a bit stronger than inside the "Lagoon". The "Speedy" ends with the "Baby bay" – very famous place among freestyle riders. A Rest & Rescue island available in the "Speedy" for short break or calling for rescue if necessary. 
The third area is behind the Napoleon Reef – the "Kamikadze". The swell is up to three meters high in a windy day (no breaking wave), thus creating fantastic jumping conditions. Every sailor going onto the "Kamikadze" area is given a personal walkie-talkie or mobile phone to keep in touch with Vetratoria's personal rescue boat.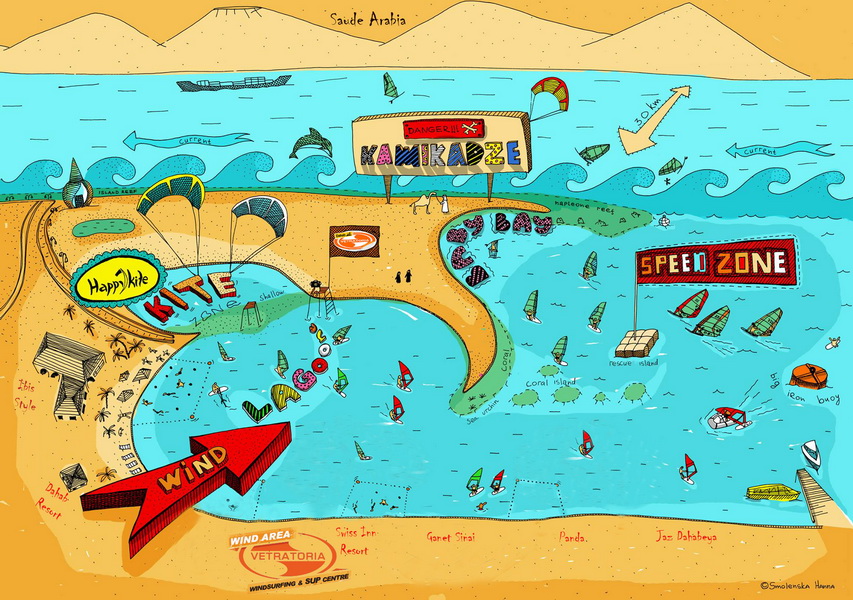 Wetsuits: short or long legs in the winter, board shorts from April to November- unless it's very windy.
| | | | | |
| --- | --- | --- | --- | --- |
| Season | Clothes | Wetsuit | to C of water | to C of air night/day |
| Winter | pants, sweater / jacket | 3-4 mm, long | 22°С | 16/25°С |
| Spring/Autumn | shorts, pants, sweater | 2-3 mm long /short | 22-25°С | 22/30°С |
| Summer | shorts, T-shirt | lycra, shorts | 25-28°С | 30/40°С |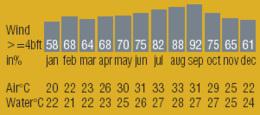 Vetratoria Windsurfing & SUP centre is located on the territory of Swiss Inn Resort, which is known for its high service. The hotel features 150 guest rooms including standard rooms, superior rooms and suites; all rooms have either sea or garden view with direct access to 150 m. stretch of private fine sandy beach with beach umbrellas, comfortable sun beds, and windbreakers.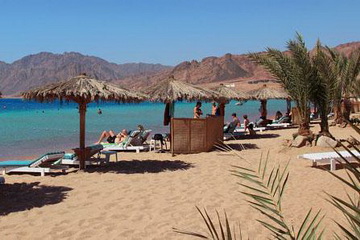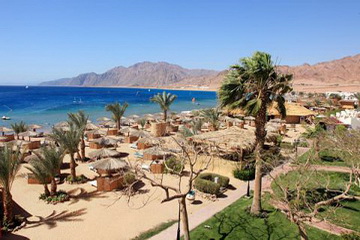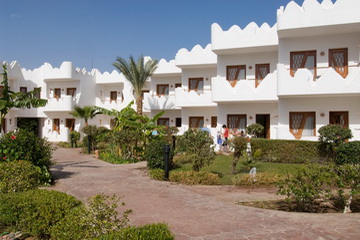 Room Details: 
 
Individually controlled air conditioning, satellite TV
Wireless internet access
Direct dial international telephone
In-room safe
Mini bar
Shower
Hairdryer
Private balcony or terrace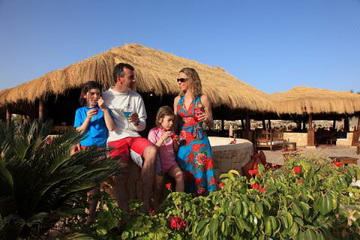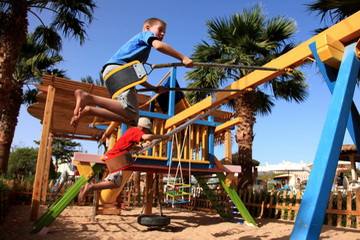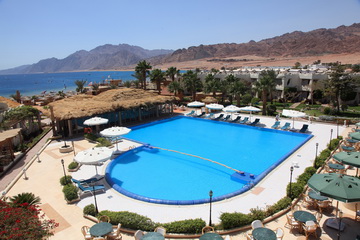 Also available: beach volleyball, table tennis, billiards, baby-Foot, darts, grass football field, gym & beauty salon by the beach, sauna & steam bath, sensations massage parlor, kid's club and playground (your kids can enjoy endless fun and entertainment in safe play areas. Our kids club is opening for children from 3 to 12 years of age, 7 days per week free of charge under supervision, wind sheltered playroom, outdoor playground and jungle gym).