Active holidays with Vetratoria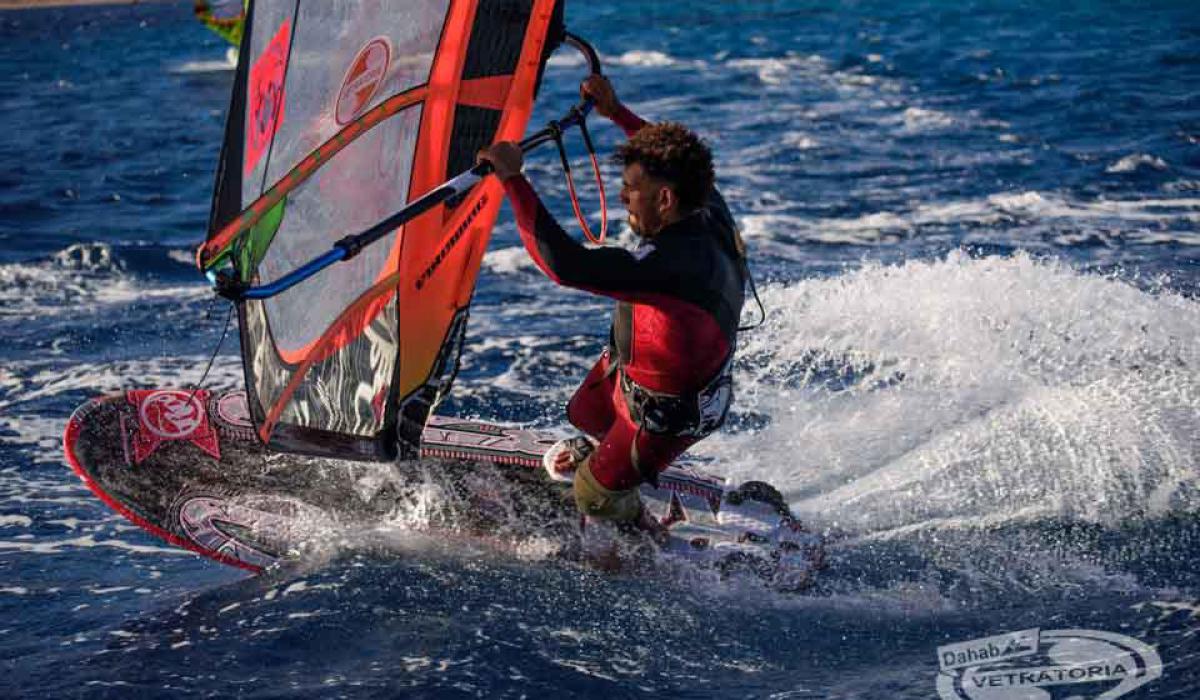 Thinking about holiday in Dahab you should understand what this place and our friendly "Vetratoria" team can offer to you. It doesn't matter if you come alone or with your family or friends - we can offer different activities for everybody!
First, we are an official Roberto Ricci Designs (RRD) windsurf and SUP test centre. It means that with "Vetratoria" you can try boards and sails from the latest collection along with the kiteboarding equipment from our partner "Happy-Kite" (a 5 min. walk from us). From our regular price list we offer variety of discounts for rental and lessons.
Our goal is to teach you how to take first steps or improve your skills in windsurfing & SUP.
Second, we offer for our guests scheduled night life activities on a non-payment basis. Whatever it is a yoga class after a day of surf or a karaoke/mojito/potato party, you are always invited!
Apart from our scheduled programme, we are happy when you want to celebrate your birthday on our facilities and ready to negotiate a spontaneous plan for a non-windy day by your own expense.
Dahab is a friendly town that hosts local people, expacts from all over the world and tourists. It has several districts that will surely surprise you by their own atmosphere and taste.
Dahab area is world famous for dives and snorkeling. We are at the Red sea and its protected areas once were studied by Jacques-Yves Cousteau and many professional divers of any kind from all over the globe. Underwater visibility is 20-30 meters, the temperature never goes below 22 C. Yacht, scuba diving, snorkeling trips are quite common here. Many picturesque riffs are within easy reach by foot or taxi.
The Sinai mountains have witnessed a long history and surprise by structure, colours and Bedouin tribes that keep the traditional way of dwelling. Bike or motorbike trips, quad bike safaris, rock climbing, walks to canyons or just a camel ride for a Bedouin tea or dinner are a part of our routine life here. If you would like to make your holiday active- we will help you with any wish! More information about Dahab you can find on our web-site or just write an e-mail at dahab@vetratoria.com for booking or more information about spot & activities.
We are happy to offer you an opportunity to discover, participate and embrace the shared passion of the "Vetratoria" experience. We are here to provide services and projects that inspire people in different parts of the world to get devoted to windsurfing, kitesurfing and SUP. Vetratoria is network of windsurf & SUP centres, so if you are visiting us in Egypt(Dahab), Greece(Kos) or Vietnam (Mui-Ne) you will feel comfortable and with our patient supervision. See you on the water!
p.s. and if you are still thinking about your next holiday- check pictures of our friendly guests