Beach start from A to Z with SURF college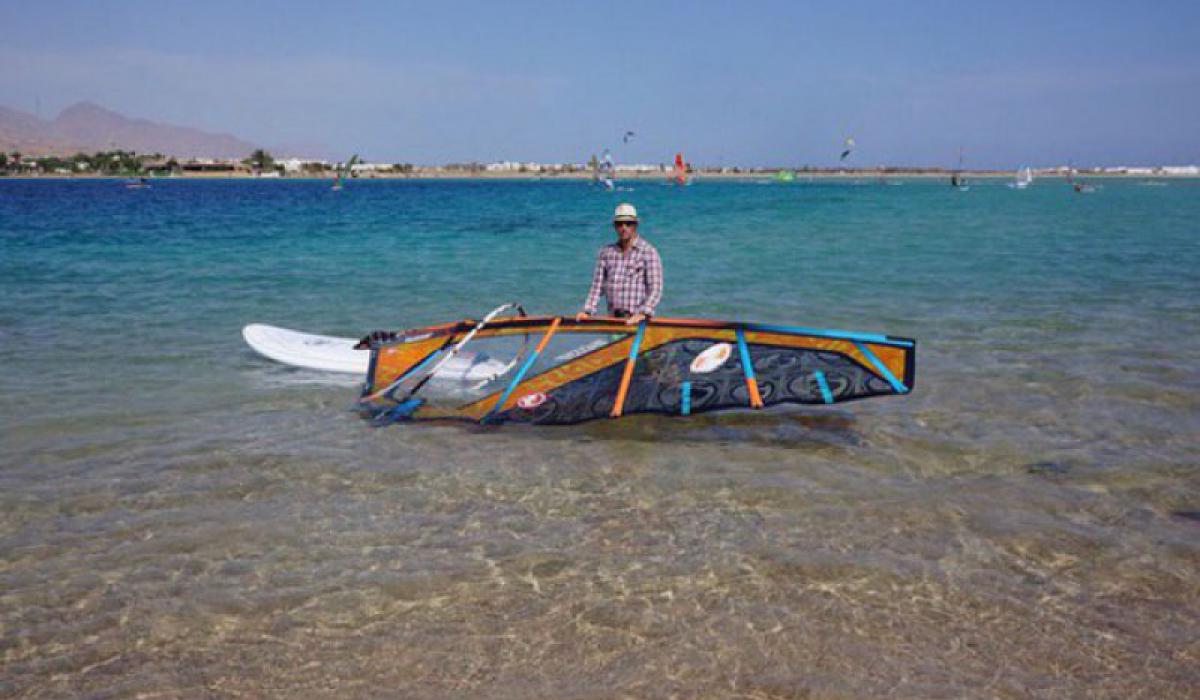 Making first steps in windsurfing usually makes you uphole most of the time. Meanwhile advanced sailors just jump directly onto the board from the beach and go full speed after. It looks very easy to do but lets' try to understand key features of it.
Technique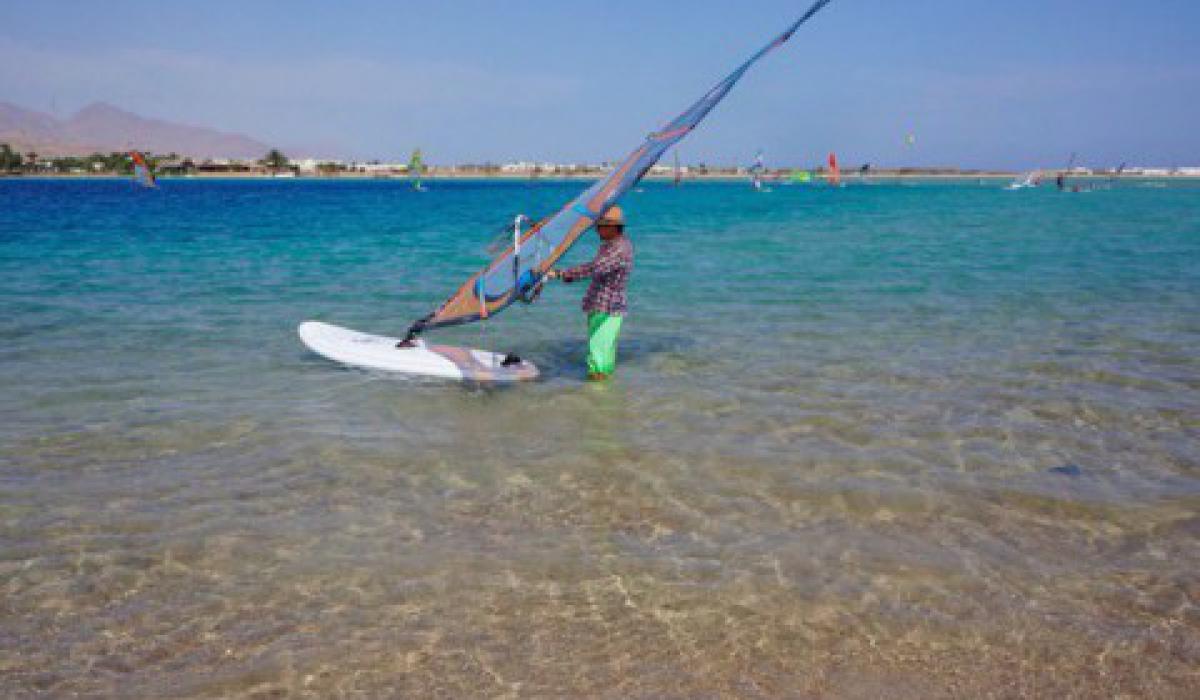 Step 1. Board
Before you do something, it is very important to gain control over your board and position it cross wind, with the sail and mast towards the wind.
The board starts turning around the fin. For more control give some pressure to the mast foot. Continue pushing the board more down so it starts going more downwind, with less pressure-upwind. At the same time wind helps you to "hold" the sail.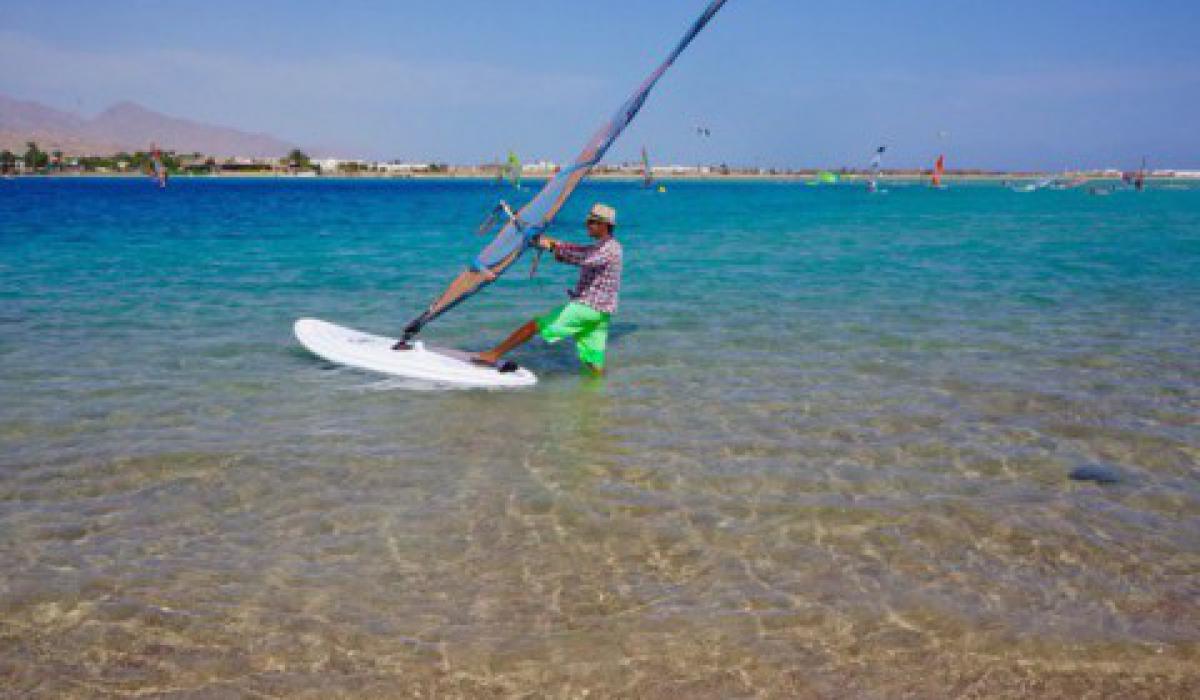 Step 2. Feet position.
After you placed the board in the right position, put the back foot on the central line of the stern. At the same time pull the board with your back foot towards yourself and position your head and shoulders towards the mast foot. Make a high step as if you step on a high chair. It is very important to keep board under you and not to push it forward. The common mistake is to wait for a gust of wind that picks you up on the board (help yourself with the correct feet and body position).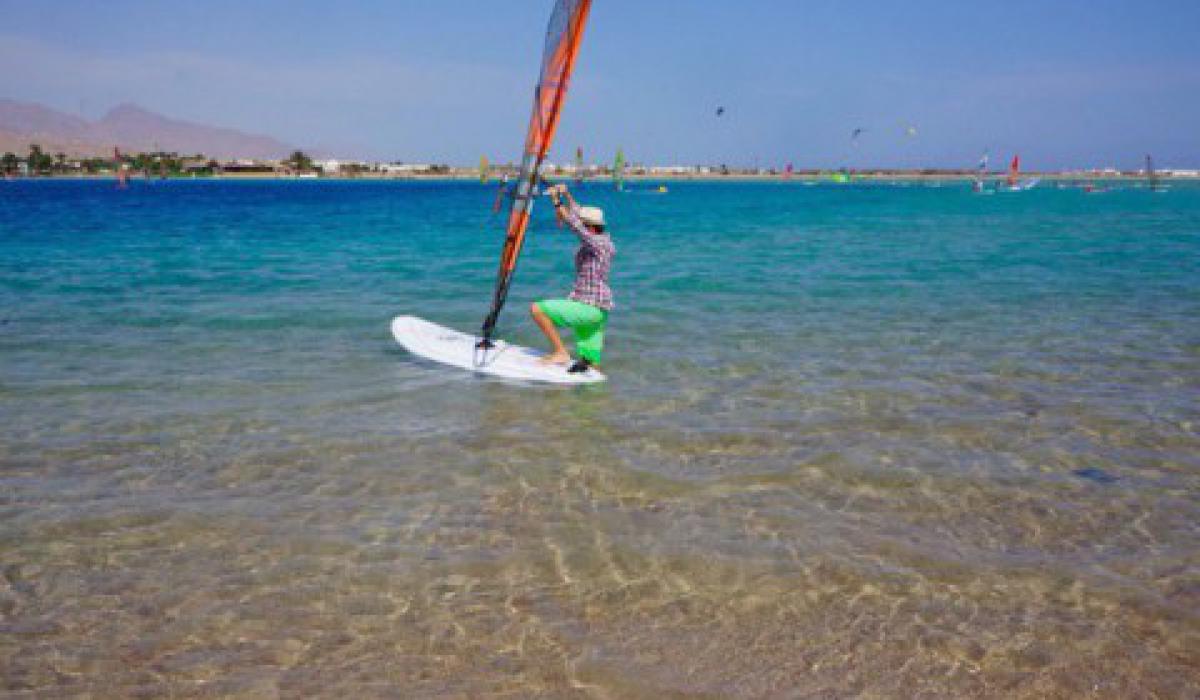 Step 3. Sail
The Sail is one of your best friends to do a beach start. It can also "help" you to fall off/over the board The same problems may occur while sailing. The aim is to learn how to position the sail according to wind. For an easy beach start, try to pick the sail from the water, from the top of your sail, then grab the boom. Do not try to lift the sail up at once, make some angle between the sail and water. Only when you grab the boom you can pull the sail upright and power it up with more wind. Control the board position.


Beach start is important for your further water start. The feet and sail control are very similar. Practice more sail control and learn to pull it from water at a different depth and by a different wind directions. The angle between your mast and wind is key point in power up your sail.