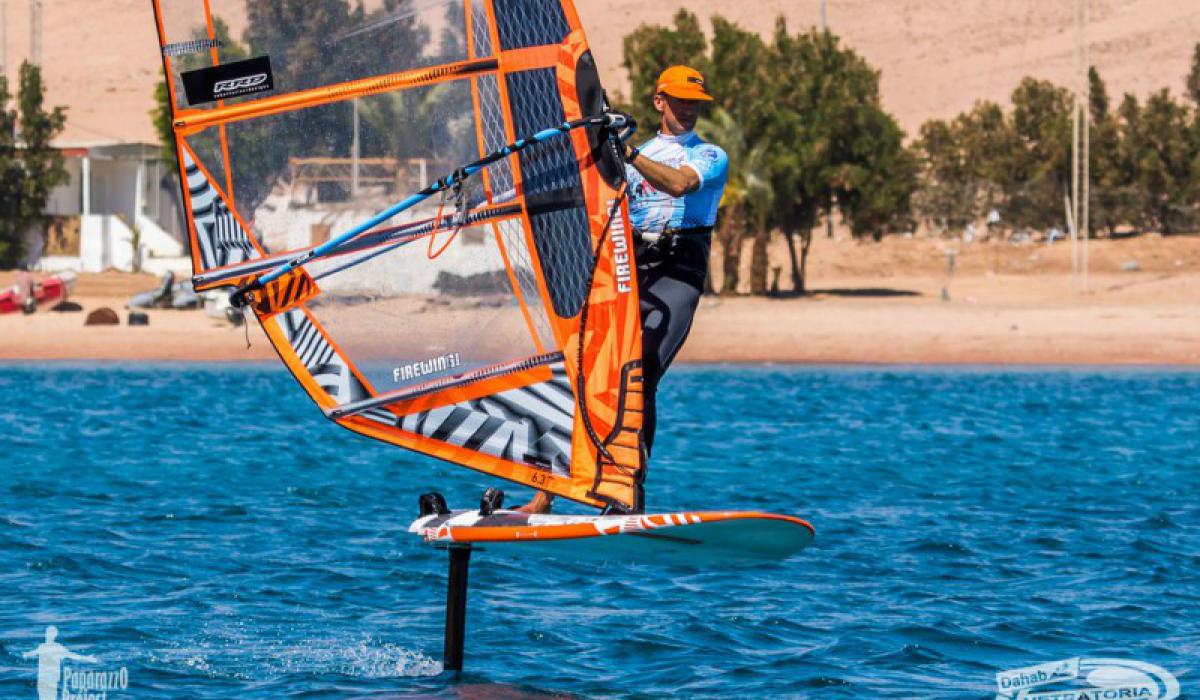 Our days foil or Hydrofoil in windsurfing is not new anymore. We did already one article about it long ago and finally we got it in our center in Dahab. We offer you serial RRD WH-Flight Hydrofoil with 85 cm. mast, 120 cm. fuselage and carbon wings. Our center offers foil tuition and rental. Basic requirements to start learning windsurf foil are confident planing in footstraps and harness, also will be an advance if you know how to make pumping, so common technique on slalom in light wind.
We have different range of windsurf boards which are ready to go with a foil. Fireride (freeride boards) size from 115 L. till 155 L. , Firestorm(free race boards) size from 111 L. till 123L. and X-fire(slalom board) size 122 L.
To make first proper runs on hydrofoil will not take to much time from you. After short familiarity with foil parts and safety warnings you can go on the water to get control over it. Proper wind for foilnig is about 12-18 knots ans recommended sail size 5.7 -7.3 square meters. We provide you freeride foil, it is easy to control and very stable. After 1 or 2 session on it you will make long runs and remember amazing feelings like on old old days when you did your first planing or water start.
Don't hesitate to try it. See you on the foil.
We recommend to use helmet and impact west.
We have short foil video on our channel on YouTube
For more information and booking you can contact us dahab@vetratoria.com