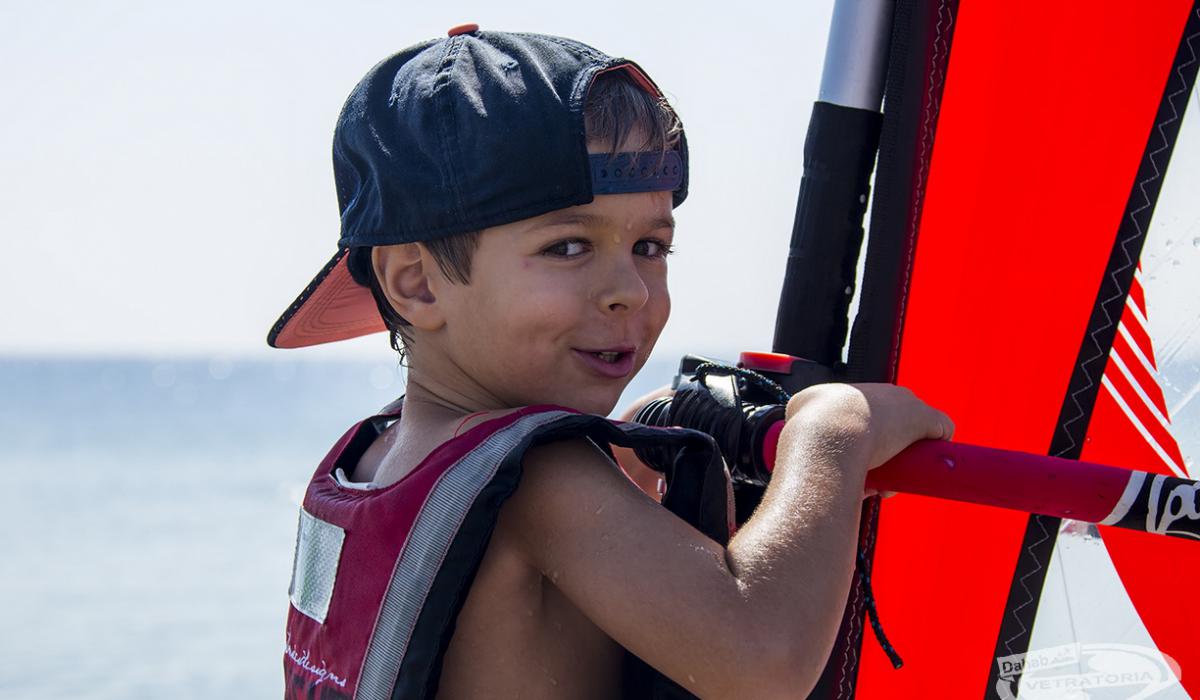 Whether you are parents and want to bring your own kids to windsurfing- then you need to do it early.
Coming to windsurfing in a young age is good way to guaranty fast progression and be addicted to this nice sport forever. If they are young and want to take part in it, you should sign in them for windsurfing lesson right now!
If you read this- definitely you can be blasting on flat or choppy water, jump from mast high wave or do amazing carve jibe, but not one from above filling will be close enough to sail next to your kid in 8-10 knots wind. For myself I have in my mind only my first blasting experience and how my 4 years daughter did her first steps in windsurfing by her own.
If you come to windsurf spot with you family and want your kids to windsurf don't do some of the common mistakes:
• Wait until your kids ask you first about windsurfing. They really need to ask you how to windsurf.
• Don't try to teach yours kids by you own. Sign up them for a lesson. First one make private, next one can be group, it will increase fun and competition factor, so they can learn faster and push each other.
• Use special kids equipment: smaller boards with soft deck and lightweight sails.
• Don't push their limits, let them take some break during a lessons, windsurfing in a strong wind can be very exhausting
• Be proud of them, encourage them, they are kids!
If they are doing well you will collect good memories, as well as the knowledge and skills that are useful in adult life!
During your holidays they will learn how to manage the sail and board, deal with the wind and sea, improve their fitness and strength, will start to swim better, they will start to be more healthy staying on fresh air and forget about gadgets, and off course they will find more new friends!
If you like at least one of this benefits then you should come to Dahab at Vetratoria Windsurfing & SUP centre and book windsurf lessons for your kids!
We have all the necessary equipment, small sails, light boards and professional instructors.
And remember – you are never too young to start windsurfing. See you on the water!