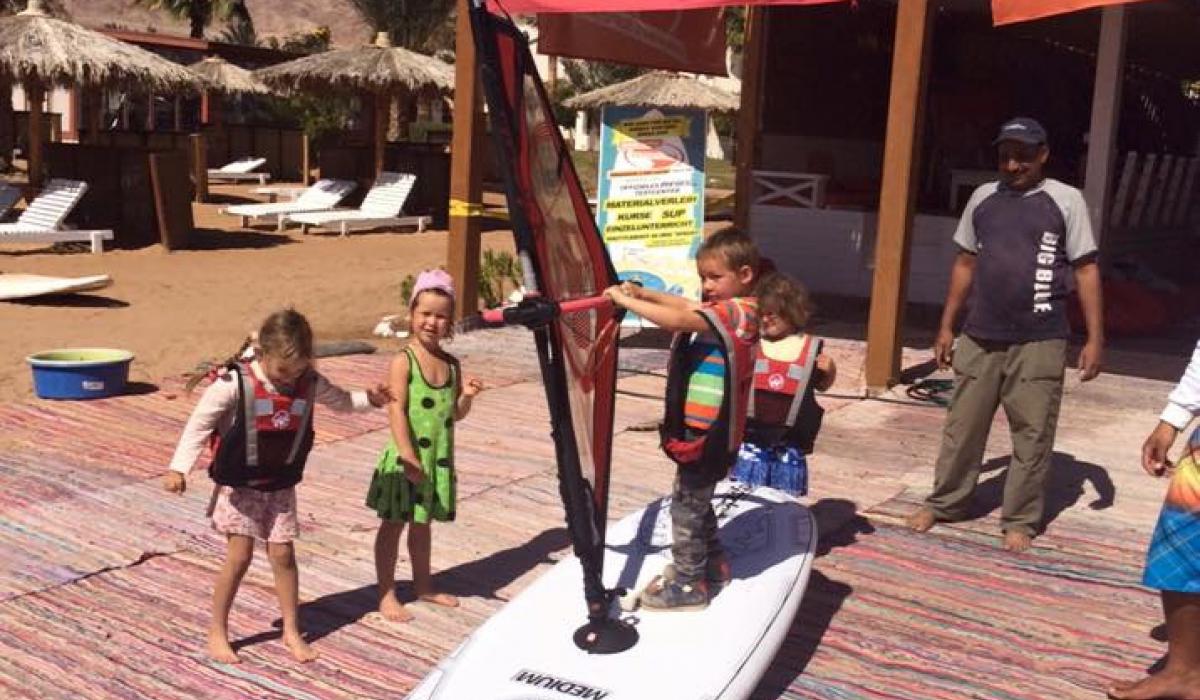 Study visit
Our pilot project aimed to encourage youngsters to explore the world of water sports.
Learn about different boards and their details
See how each element of the equipment works
Enjoy installing your first mast foot on a board
Check out how to put all the parts together
Use available parts to prepare your own rig
With us kids explore the facilities of Vetratoria windsurfing & SUP centre, what is hidden above its doors & where is the magic place to "bathe" wet suits and life jackets from after the water. It is part of the game, everything should be done together from beginning to the end.
The sandy beach in the lagoon and steady wind are the perfect conditions to learn to windsurf, our location is perfect for kids. Most of kids can be taught starting at the age of 6. A lesson usually lasts 1 hour and can include a rest break according to a kid's learning abilities. The centre offers beverages, e.g. tea, water, hot shower, WC, WiFi. Parents can play windsurf at the same time, or relax in different chill-out zones.
The programme is carried out for both groups and individuals. The duration & programme content can be easily negotiated. Trial windsurf lessons are available (SUP for non-windy days). For more details you can contact us directly by e-mail: dahab@vetratoria.com
Check pictures of our first "study visit" group, still they are too young for real windsurfing but look on their real interest for it.