SUP trip along Dahab coastline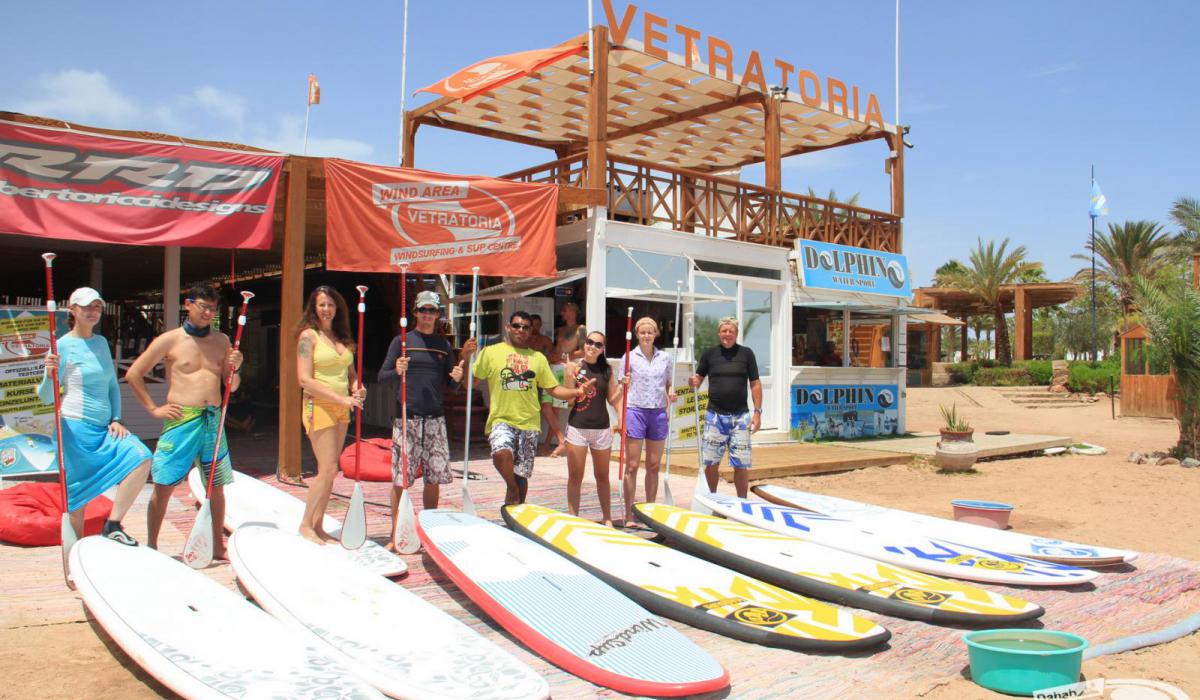 Dahab is famous for its amazing statistics; even in a "low season" it can be 50-60% probability for the wind speed above 20 knots or 4 Bft. In summer time this statistics are around 70-80%.
Vetratoria offers windsurfing equipment along with SUP (Stand Up Paddling) boards. SUP boarding is great for any age. It helps to work on body balance on the board and use a paddle to navigate the board through the water. There are various modes and ideas for SUP including flat water paddling for outdoor recreation, wave conditions, racing, sightseeing & SUP Yoga.
At the moment we have around 15 SUP (stand up paddle) SUP boards, among of them a WINDSUP (combination of windsurf & SUP board), inflatable SUP and special SUP boards for young riders.
On May, 9th there was almost no-wind and we decided to organize a SUP (Stand Up Paddling) trip along Dahab's coastline.
It was a perfect day with almost flat water outside the bay and some clouds on the sky to protect us from direct sun lights. For our guests who plan to come to us soon we recommend to bring with you special clothes to protect you from UV sun lights or you can buy it on spot from our Surf Style Shop.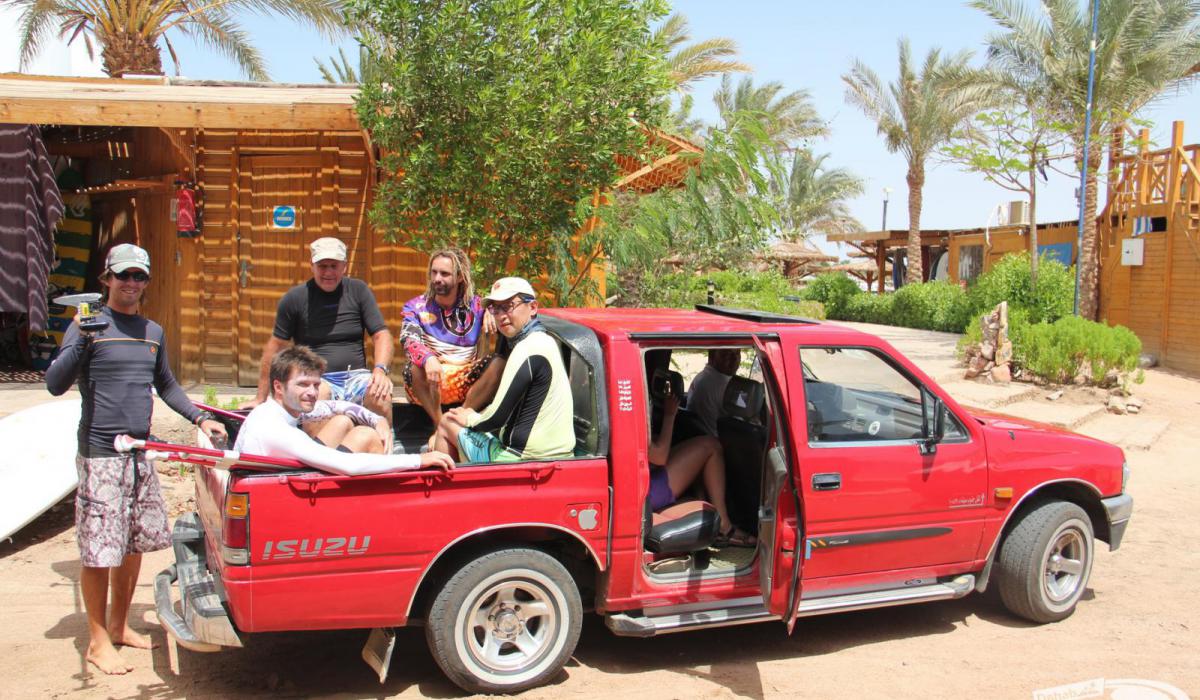 At 1 p.m. we called 2 pick-up cars to carry equipment and us from the Lagoon to Light-House bay, area famous with its pedestrian zone, restaurants and souvenir shops.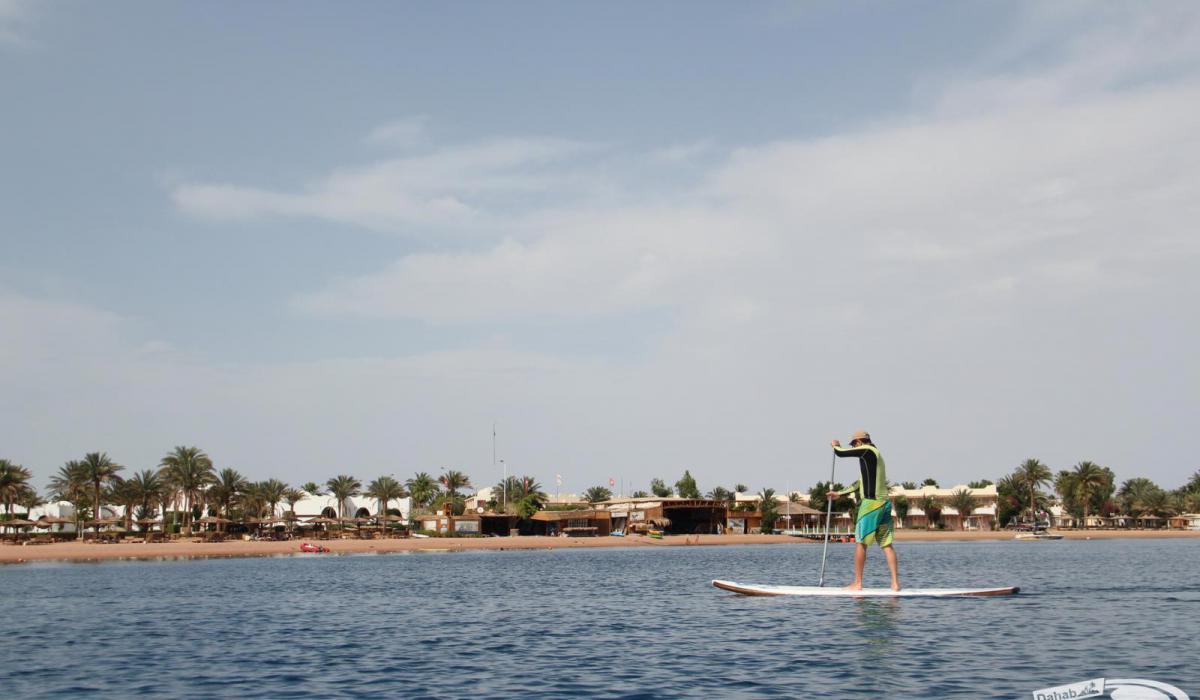 From the road to the water it was only 20 meters to carry the boards and in a minute we started our 1.5-hour trip back to the Lagoon and our lovely Vetratoria & SUP centre. The over all distance was around 6 kilometers, we paddled along Dahab's restaurants, overnight camps and of course very beautiful and famous reefs of the Red sea.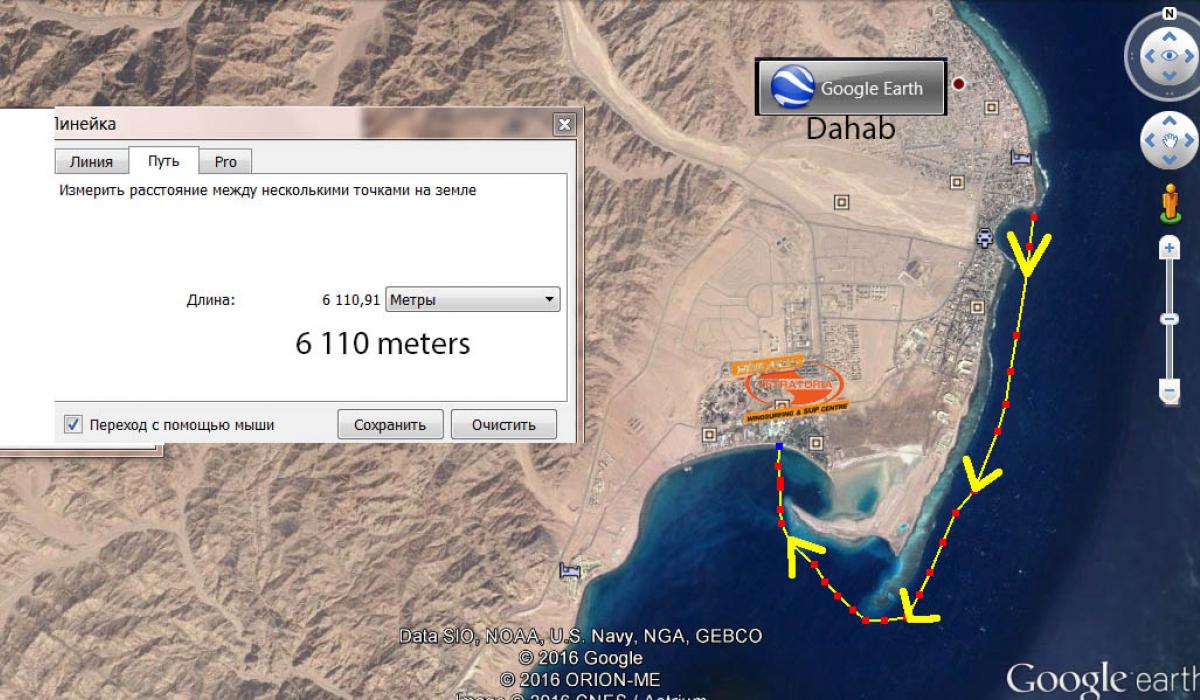 Some of us tried SUP boarding for the first time in their life, but paddled the track easily.
On a non windy day SUP is a very good alternative to windsurfing, especially for those who do their first steps in windsurfing, because on a SUP board finding balance is a key point.
Thank you all the participants of this journey, see you on the water!