Trip to Wadi Gnai el Rayan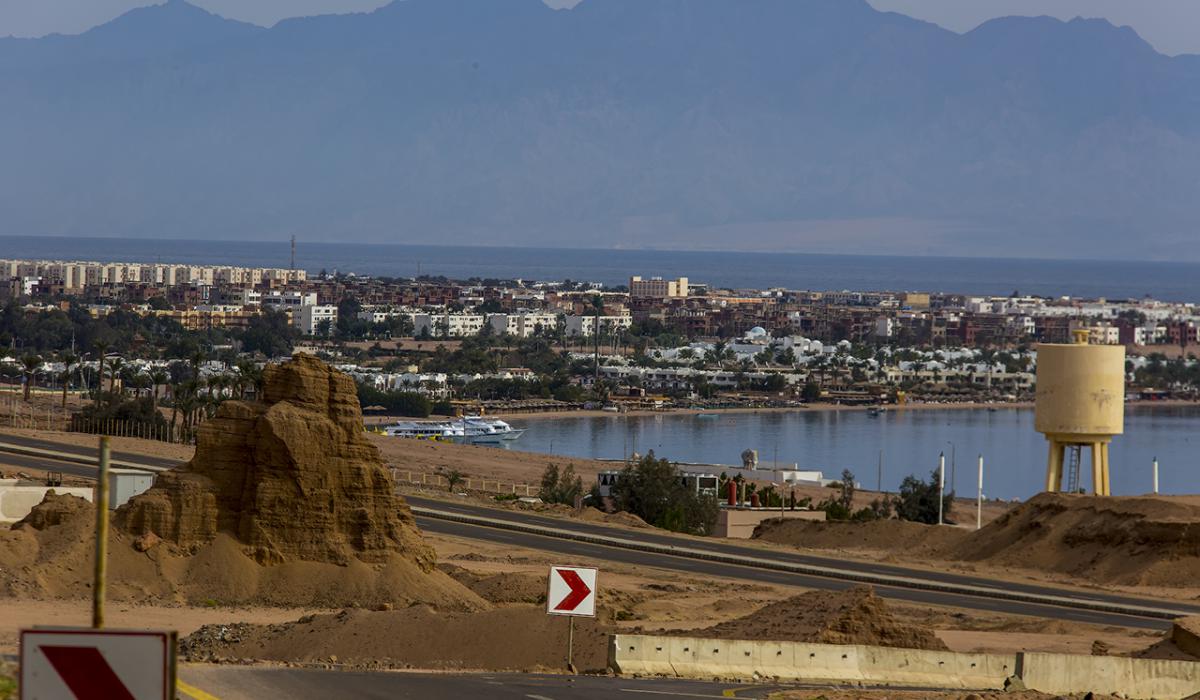 When it is windy in Dahab, everybody knows what exactly to do, but as soon as comes day without wind it is a difficult choice what to do...? It is possible to make a SUP session, to go diving or spend a day in mountains with which Dahab is surrounded. In this article we want to share with you our photos and the small story about one windless day which we spend in "Wadi Gnai el Rayan".
Wadi - means ex-riverbed, which sometimes are with water during heavy rains. These ex-riverbeds were used as roads among mountains since ancient times. Wadi Gnai el Raya is translated, as irrigated because in some places has sources with water, water is almost constantly there and even gives drinking water to some Dahab's inhabitants. So on January, 14th, we (group of guests of Vetratoria) went to discover local sights in Wadi Gnai el Raya. Our trip we began with the side road from Dahab to Sharm-el-Sheih.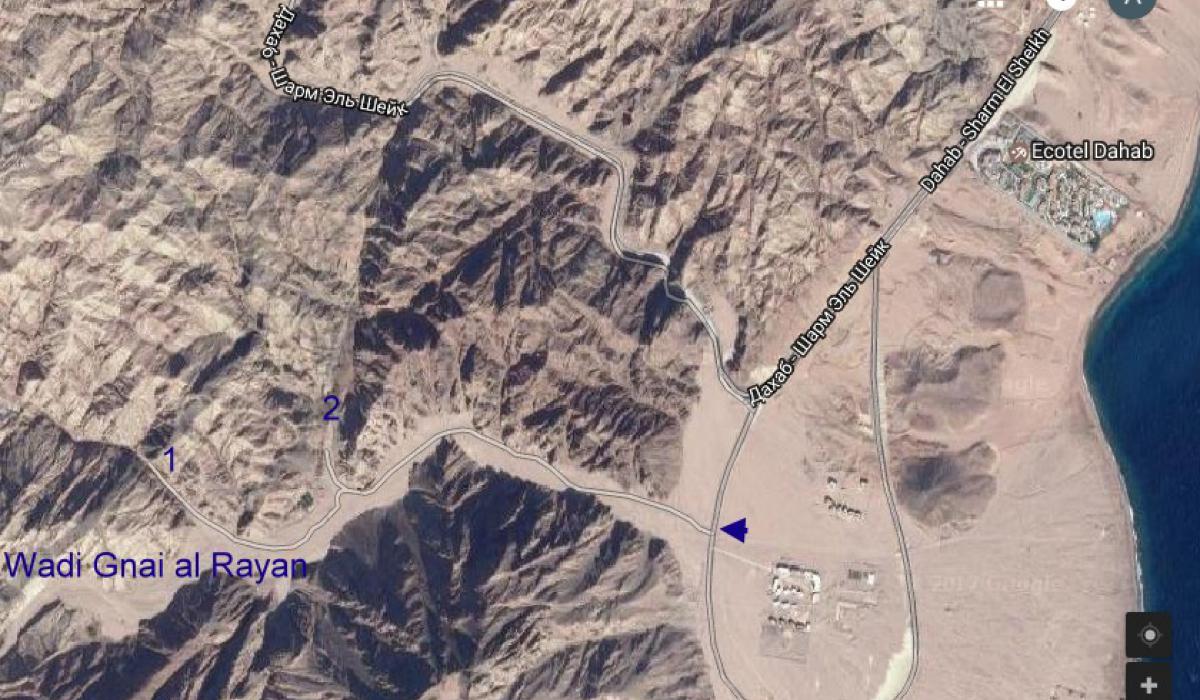 Dahab starts to use more and more of the solar energy for lighting of roads and streets.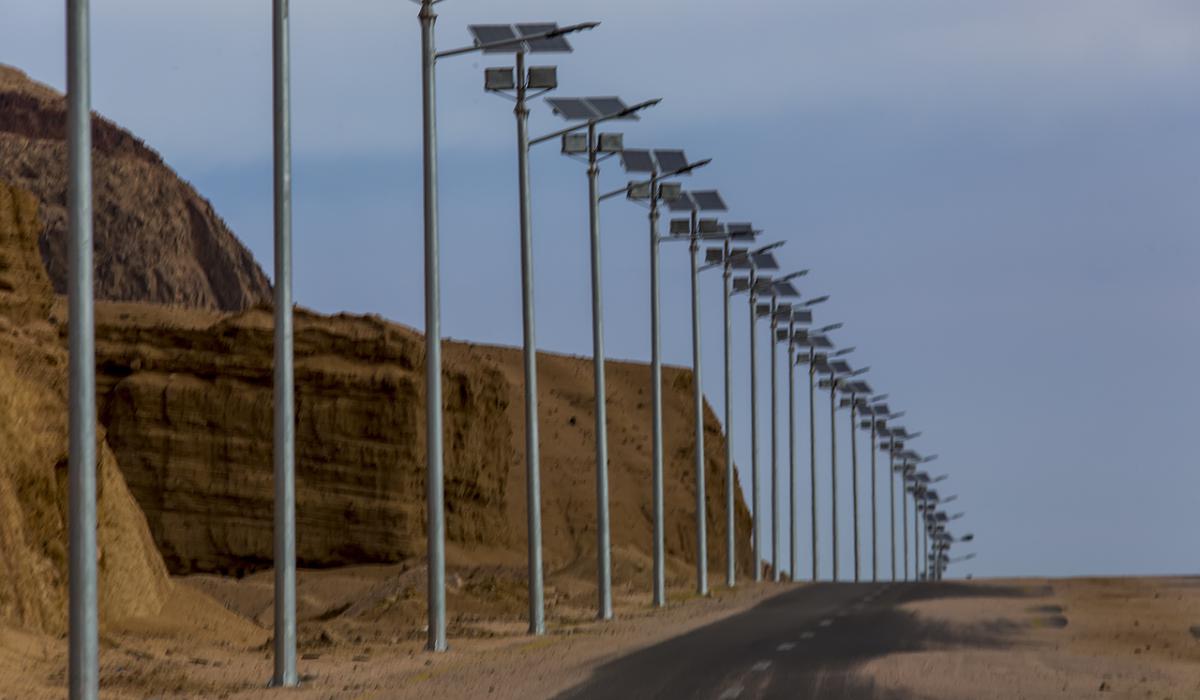 First we came by the car to point #1 and after we start to climb in mountains following the Wadi.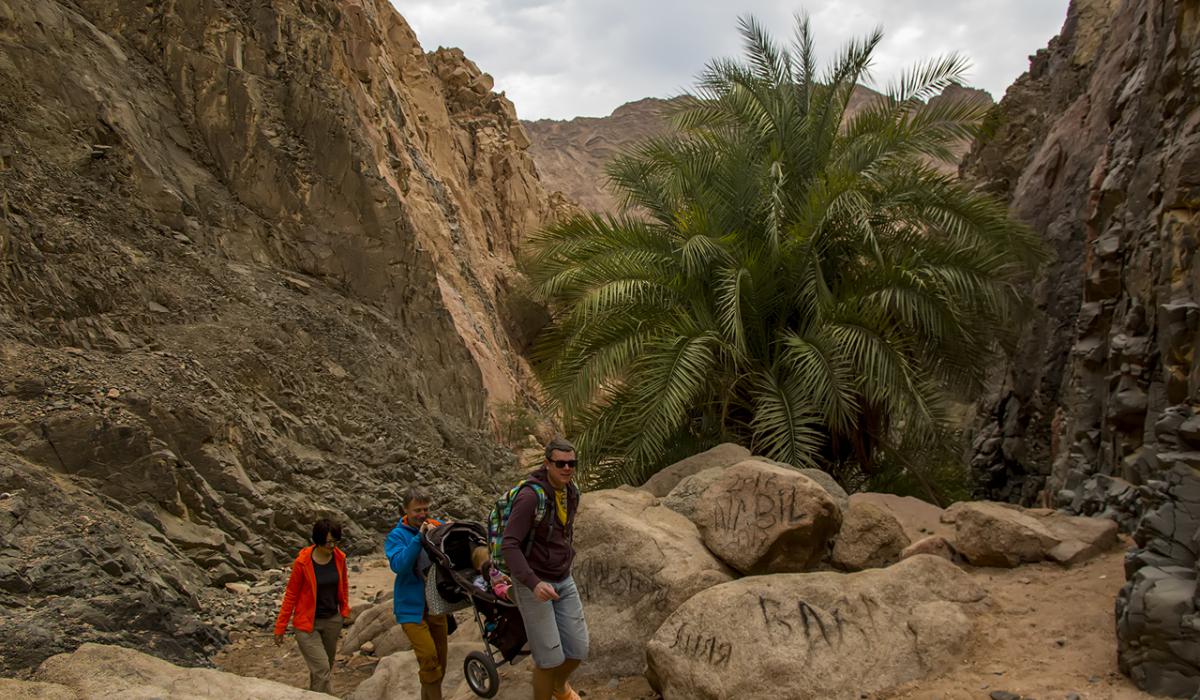 This part of a way was not so difficult even for going with a child carriage.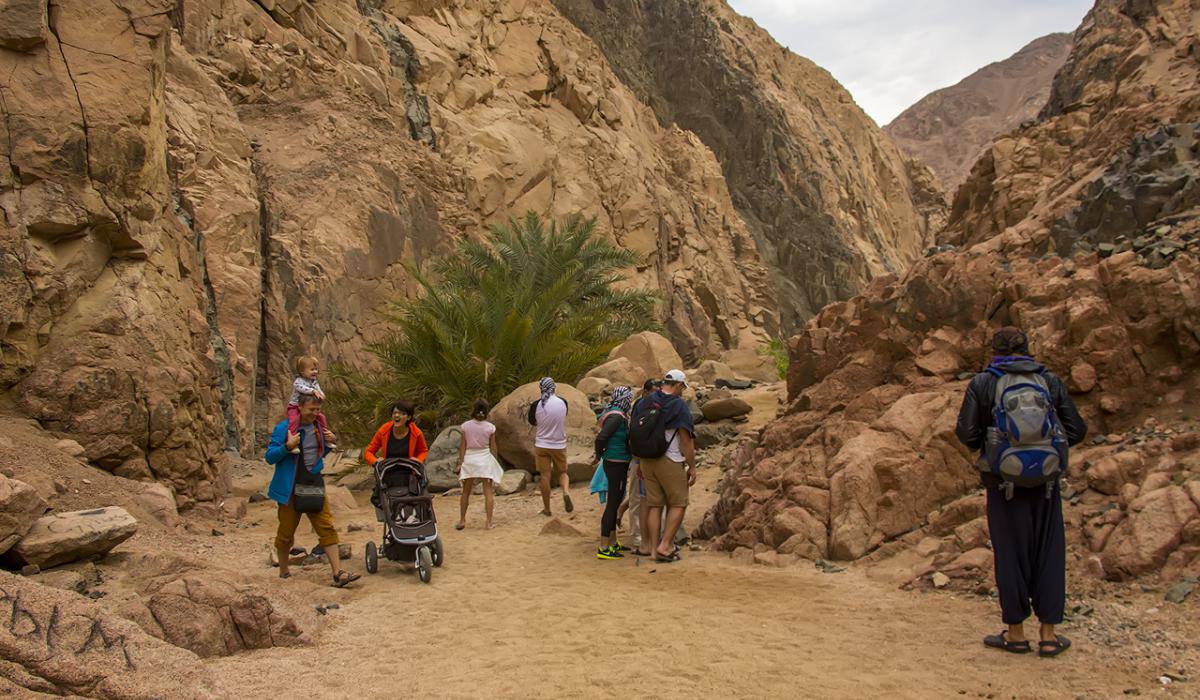 Looks like a real highway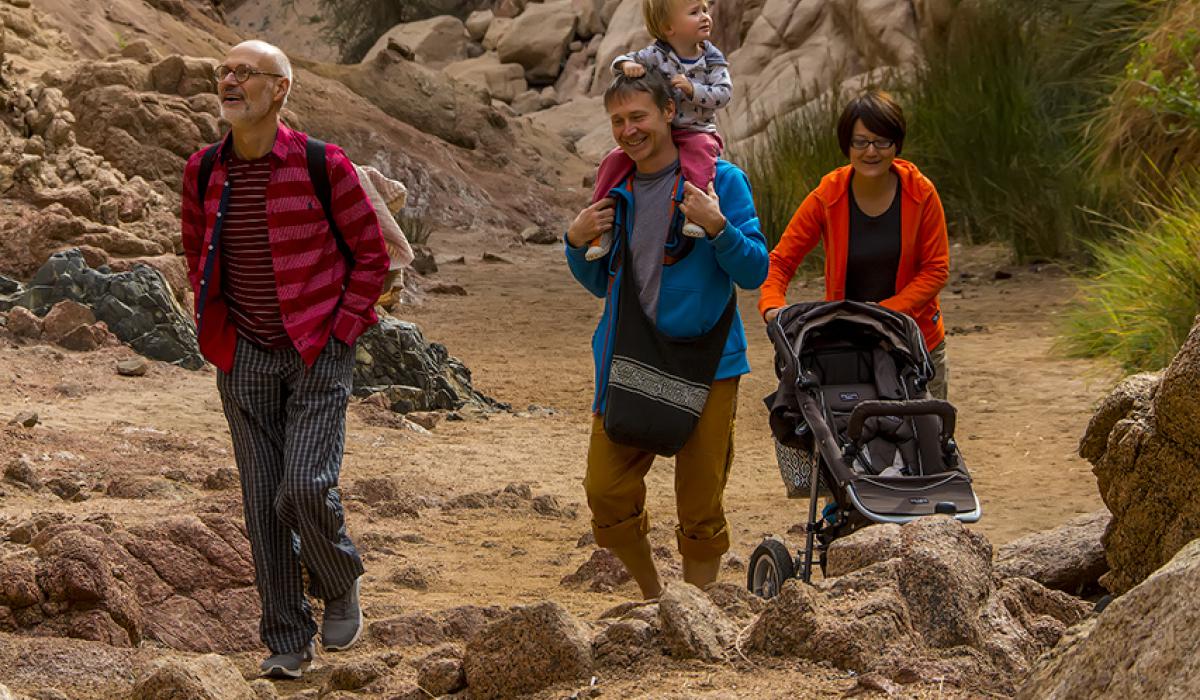 So, slowly we reached the first point of our trip - "waterfalls". The waterfalls, of course, very conditional – some water drops on stones during a rain, but for the desert it already a wonder.Next step is climb uphill and with a carriage you won't climb there so the child with mother was left below. The others went above...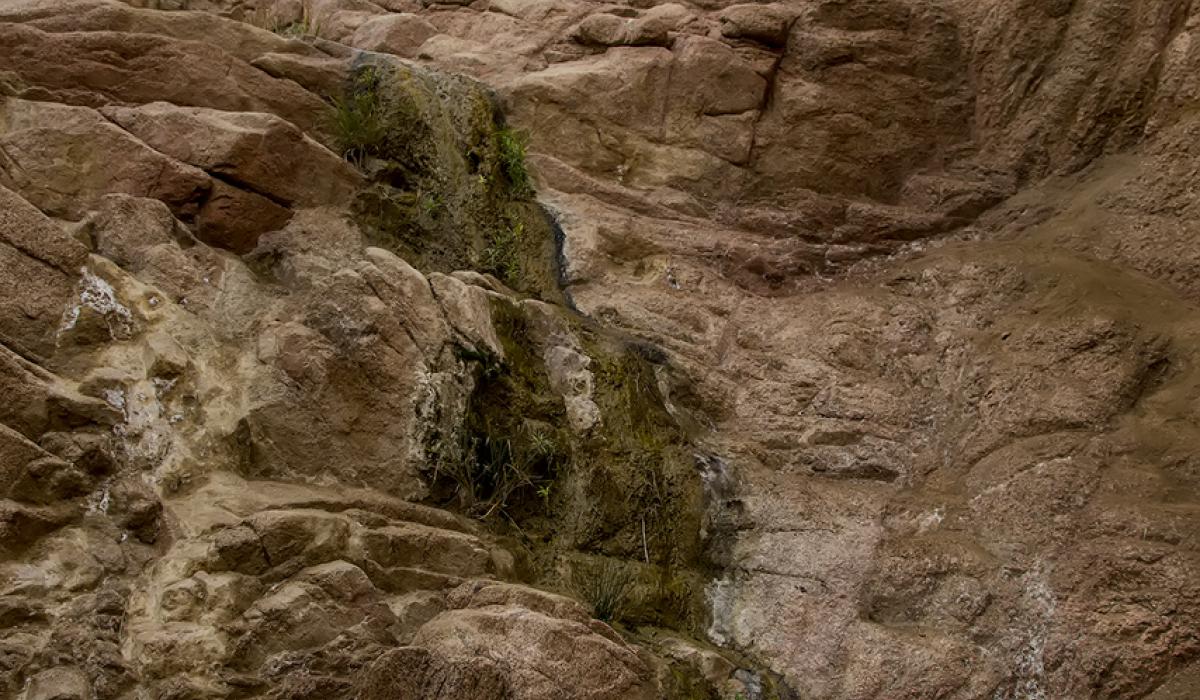 View on the plateau from above.
There is no story about the last days of this palm tree – maybe fire, maybe lighteningg...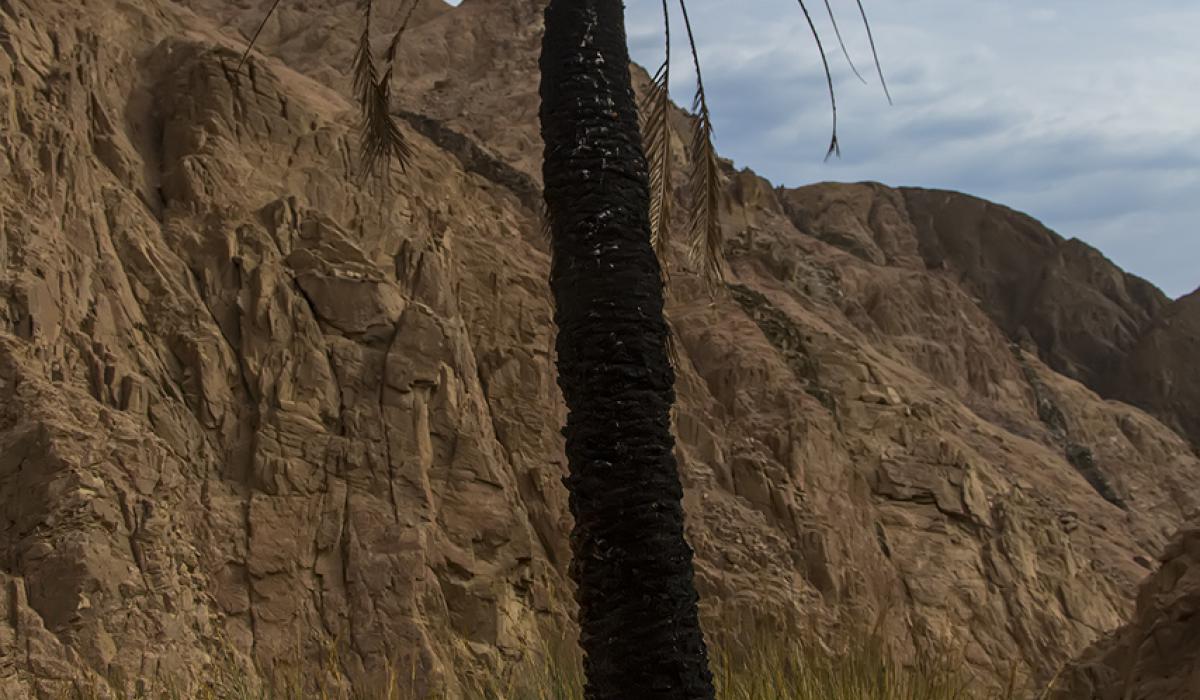 And here someone was sacrificed... ;)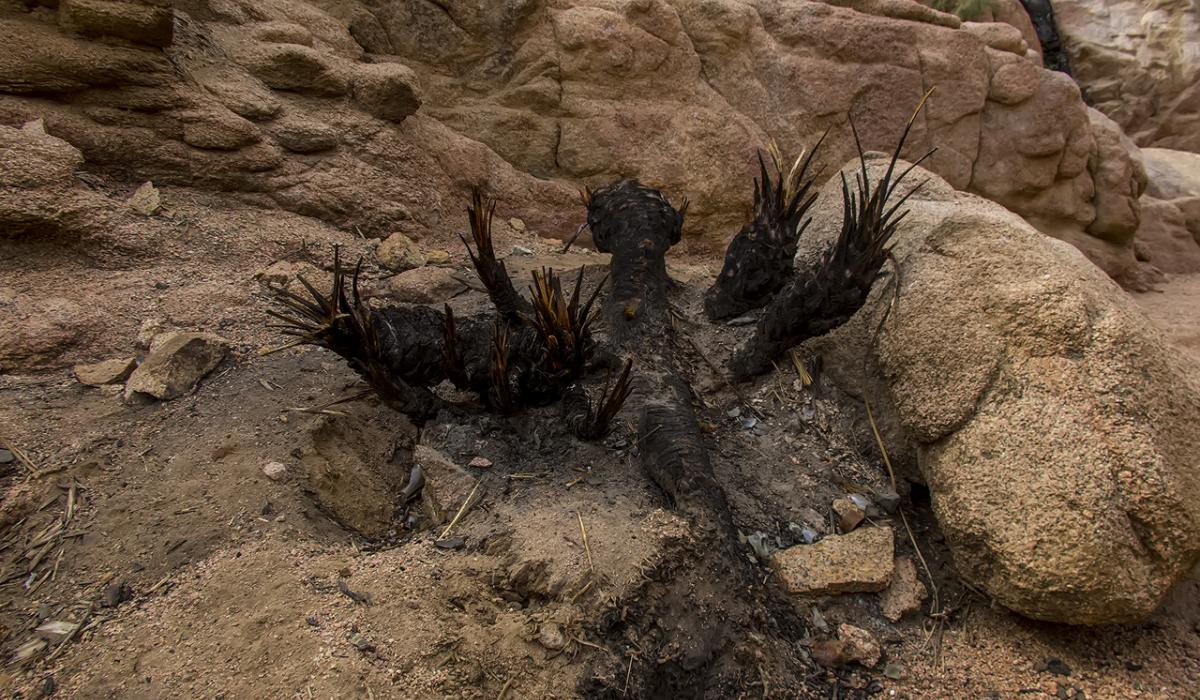 Moved further on a rockfall... And descent down isn't easier than lifting up.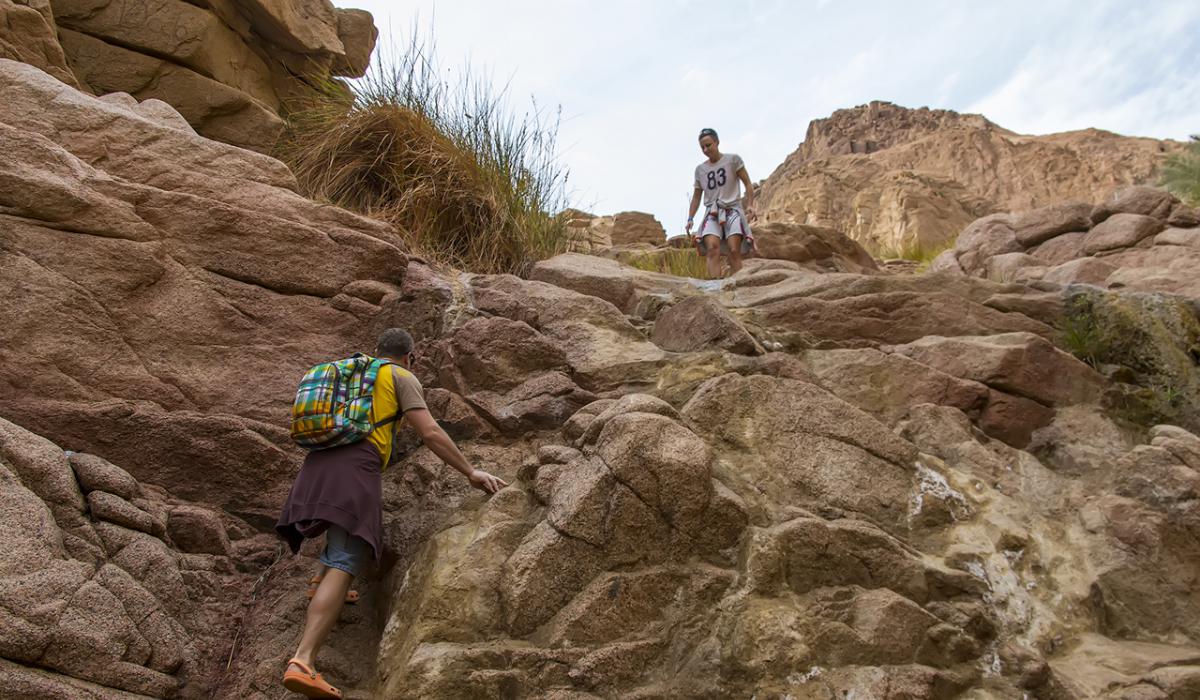 With a source of fresh water palm tree grow directly on rocks...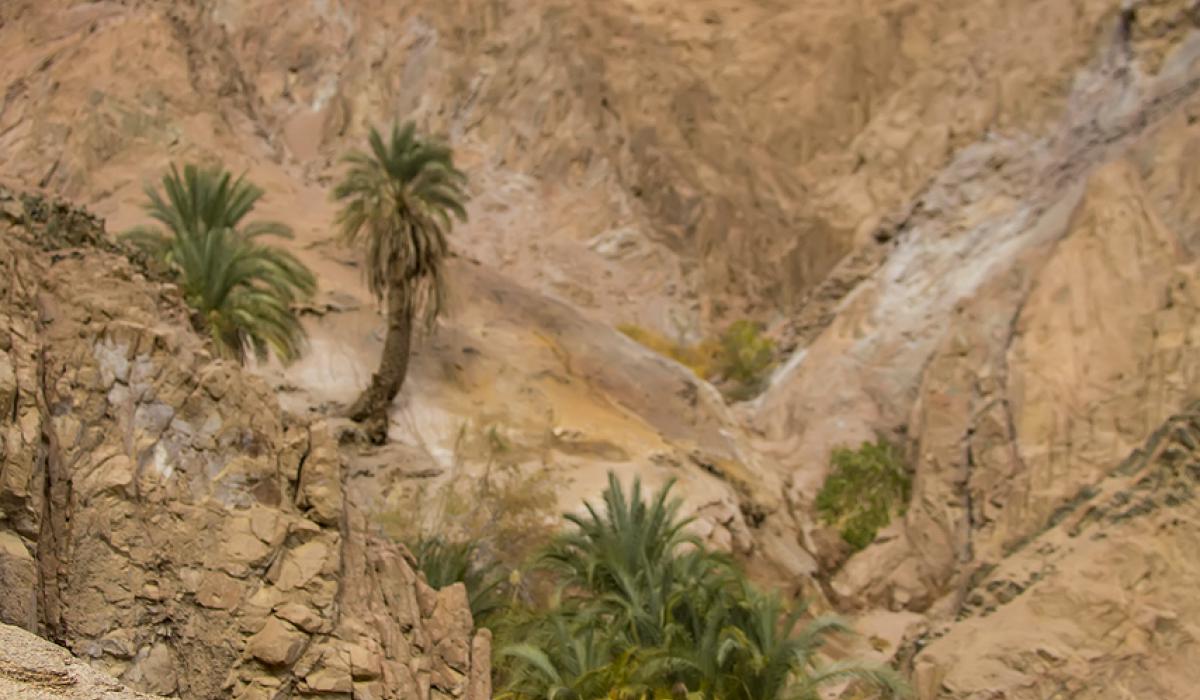 Good place for meditation...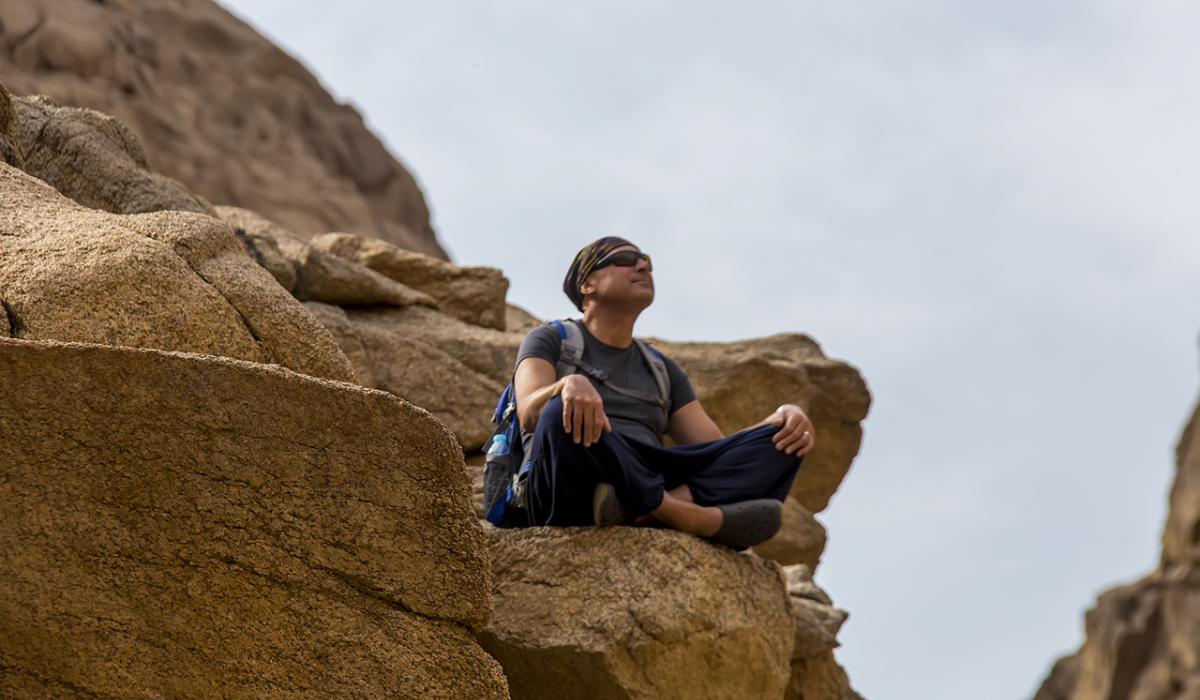 And everywhere greenery growing from any cracks...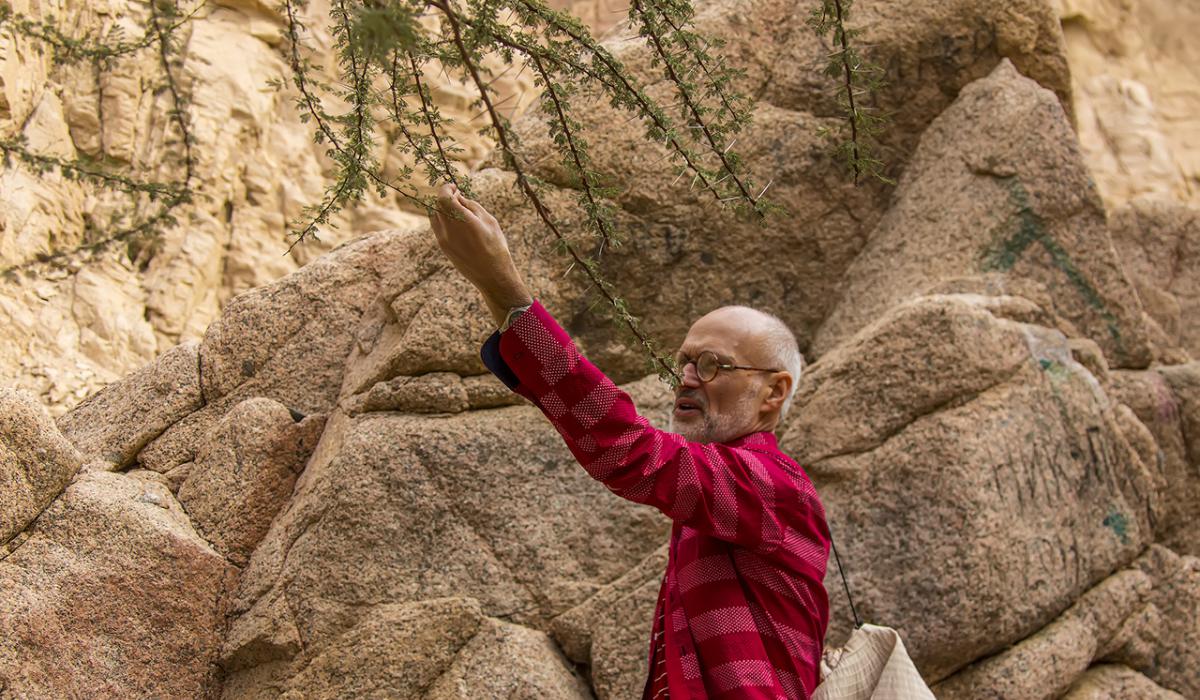 And pulls on philosophical subjects...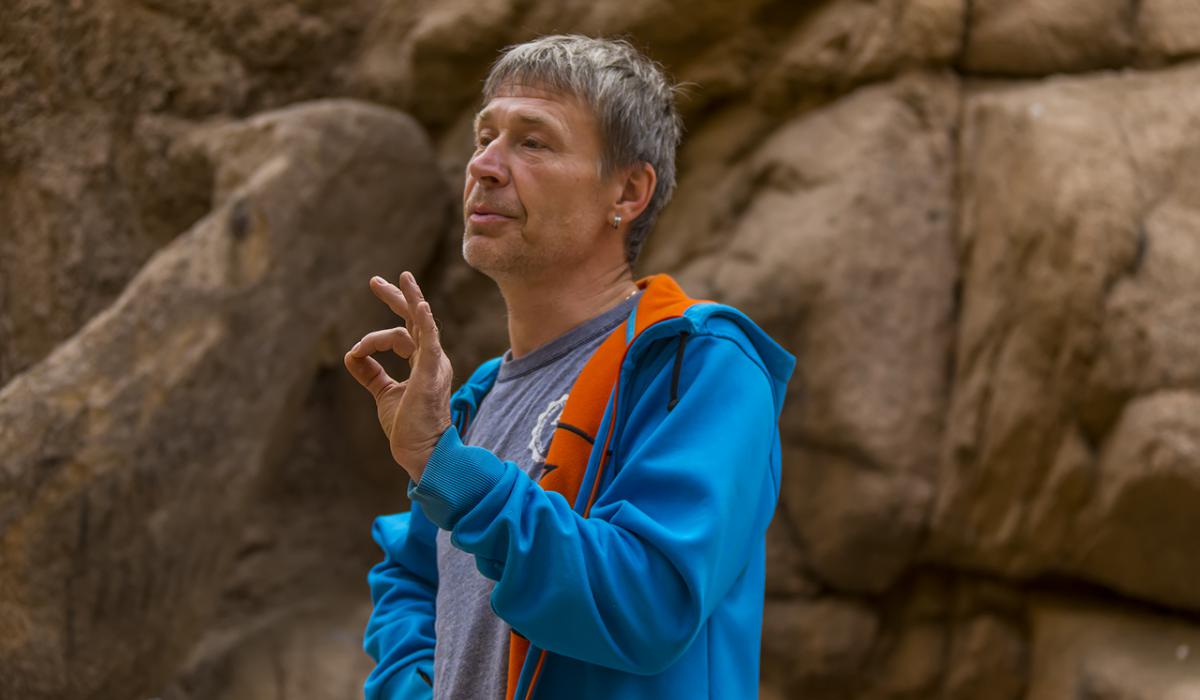 Coming back to the road...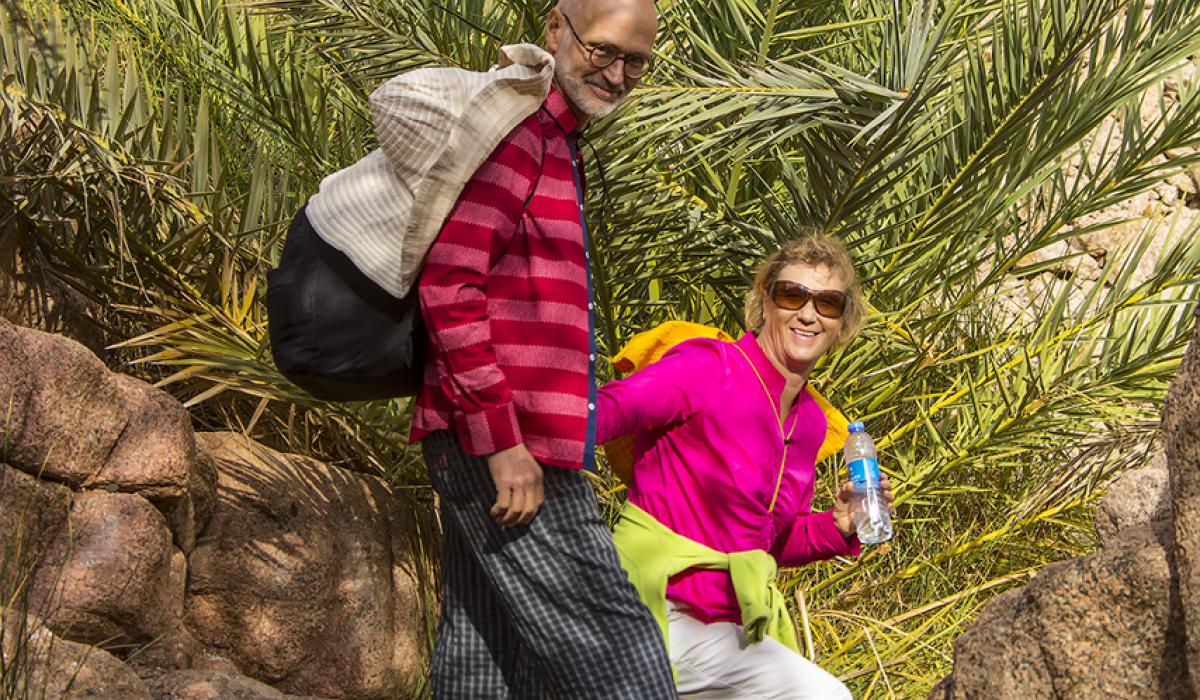 Going to the point #2 at oasis with fresh water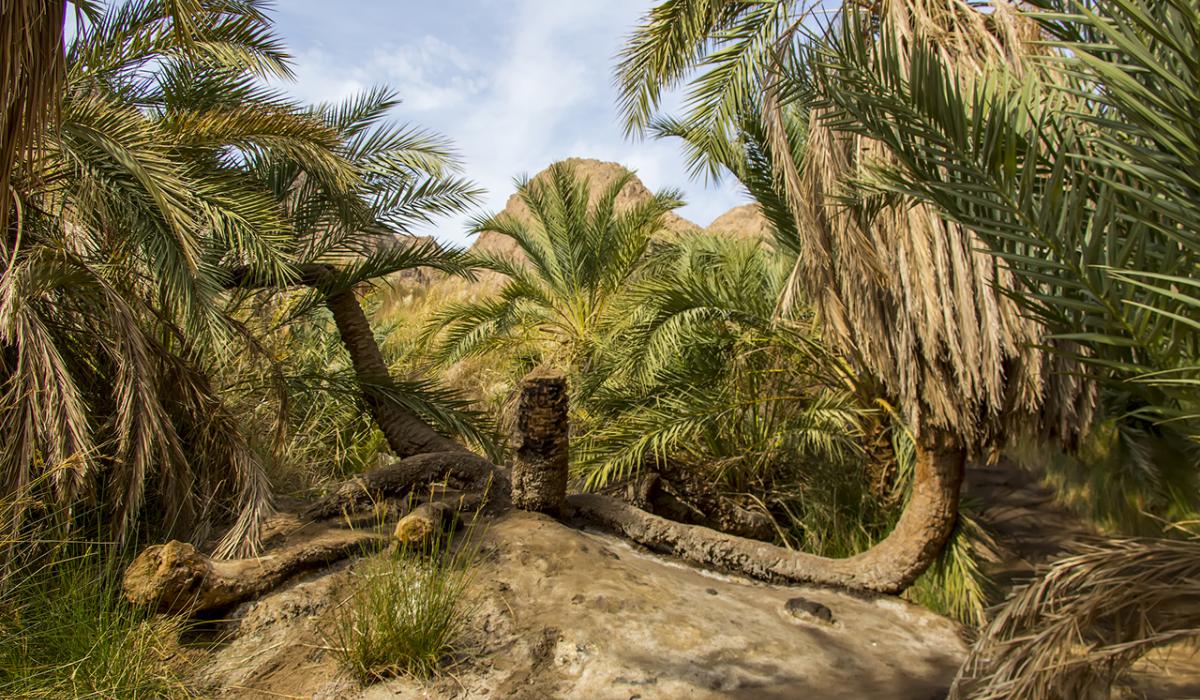 Around magnificent vegetation...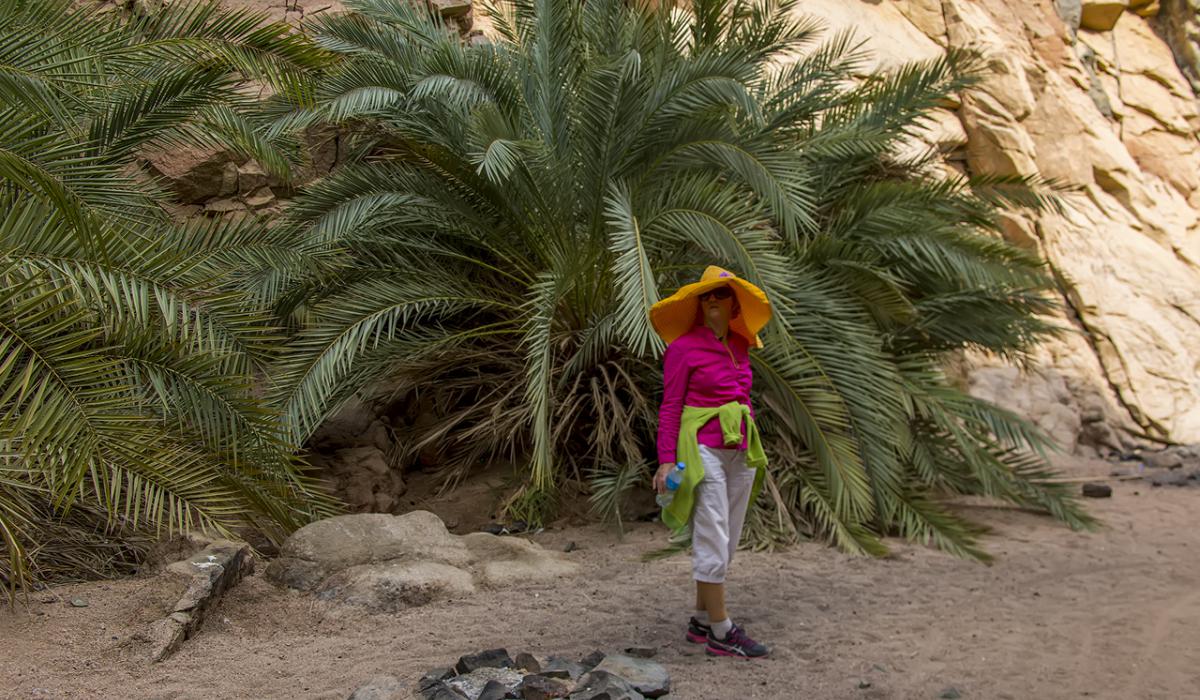 And all this in the middle of desert mountains...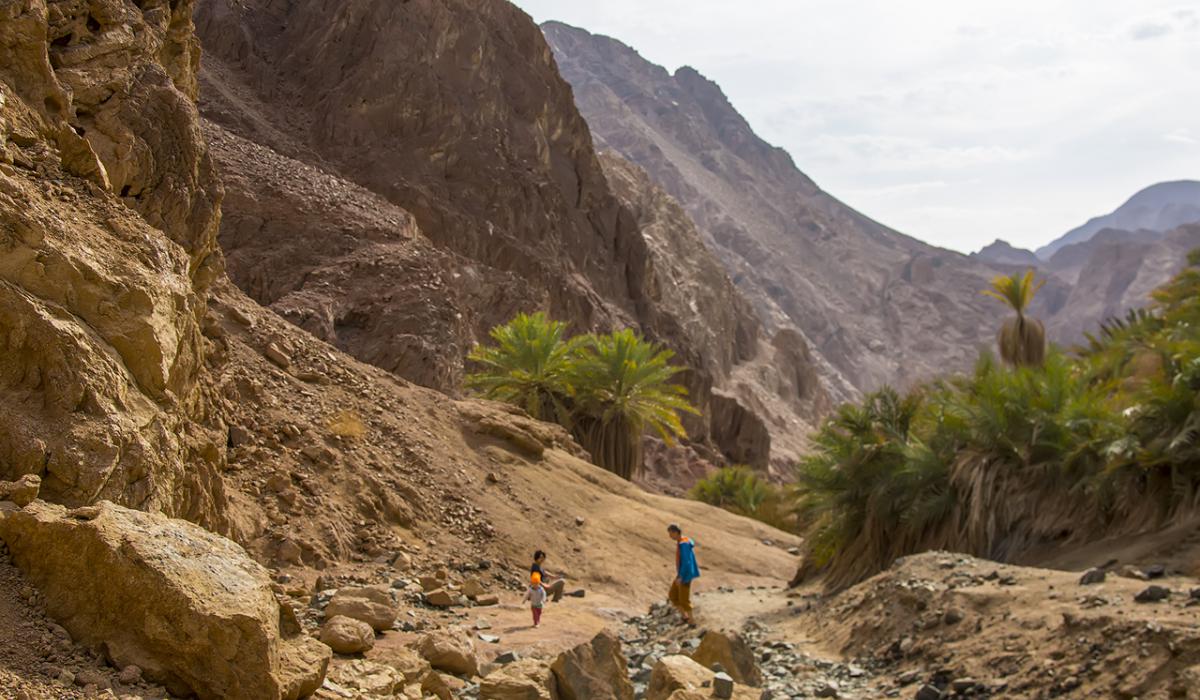 By the way, if to go by this road further across Vadi, through 8 km you will come to the main Dahab-Sharm road. By a car or a quad-bike there is no pass there,but walking it is possible to pass easy.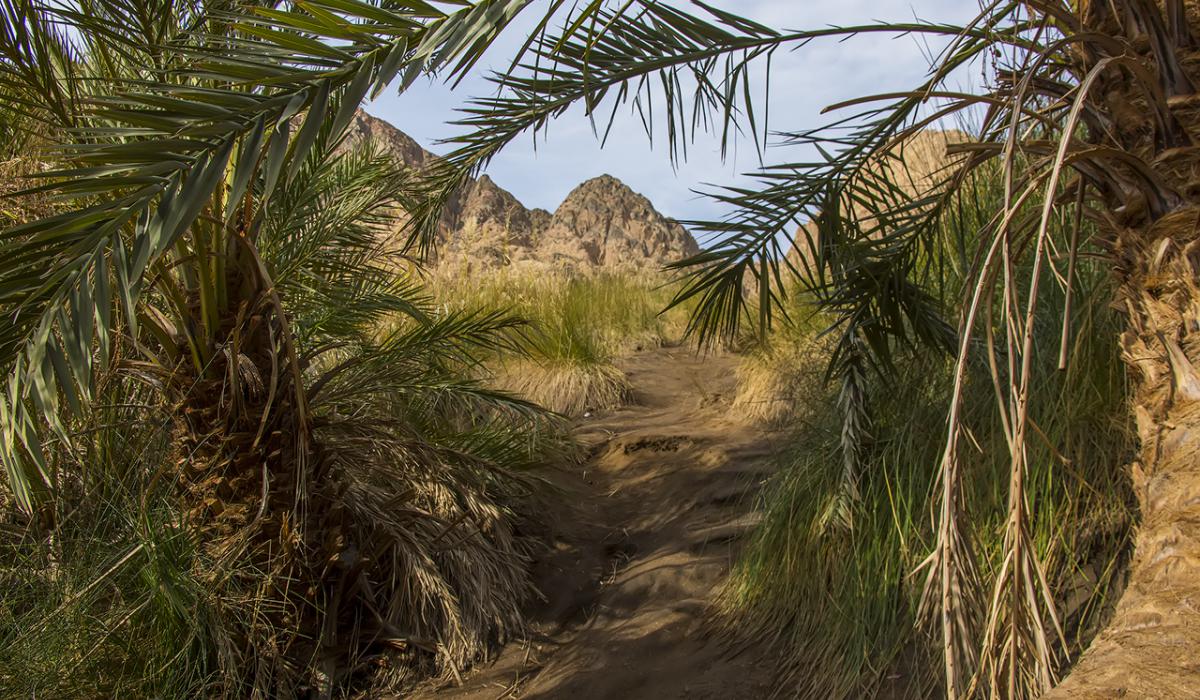 We, of course, so far didn't go, only took short walk.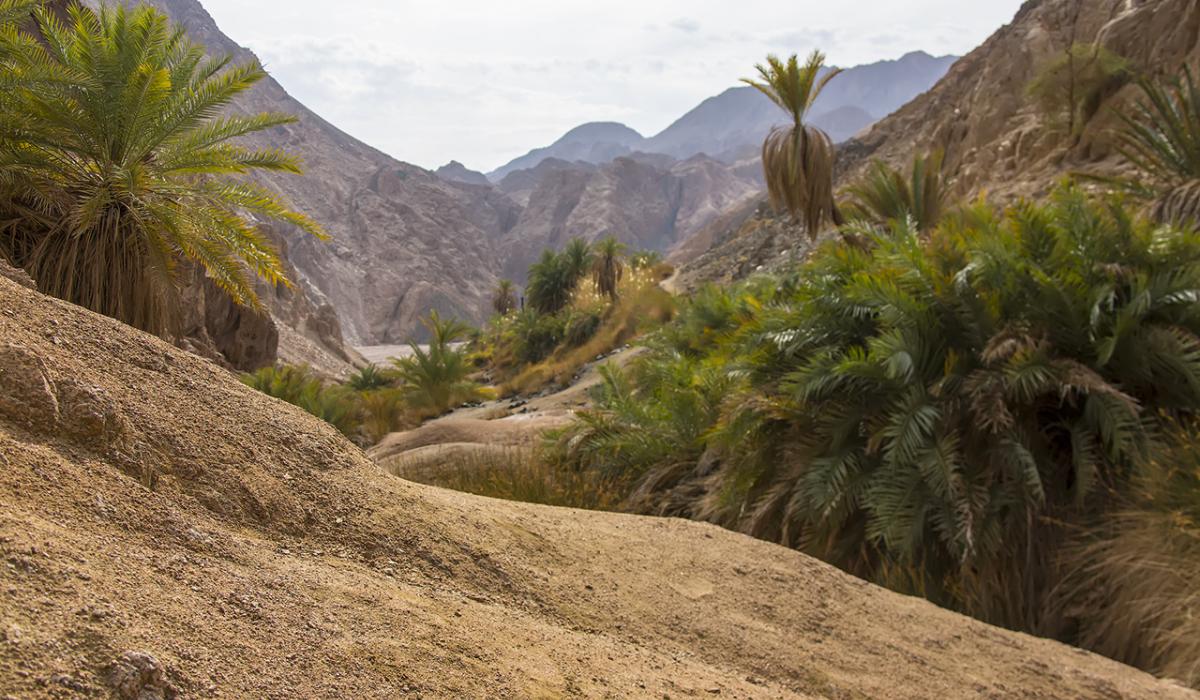 On the way back we saw one more water flood which exudes directly from the soil...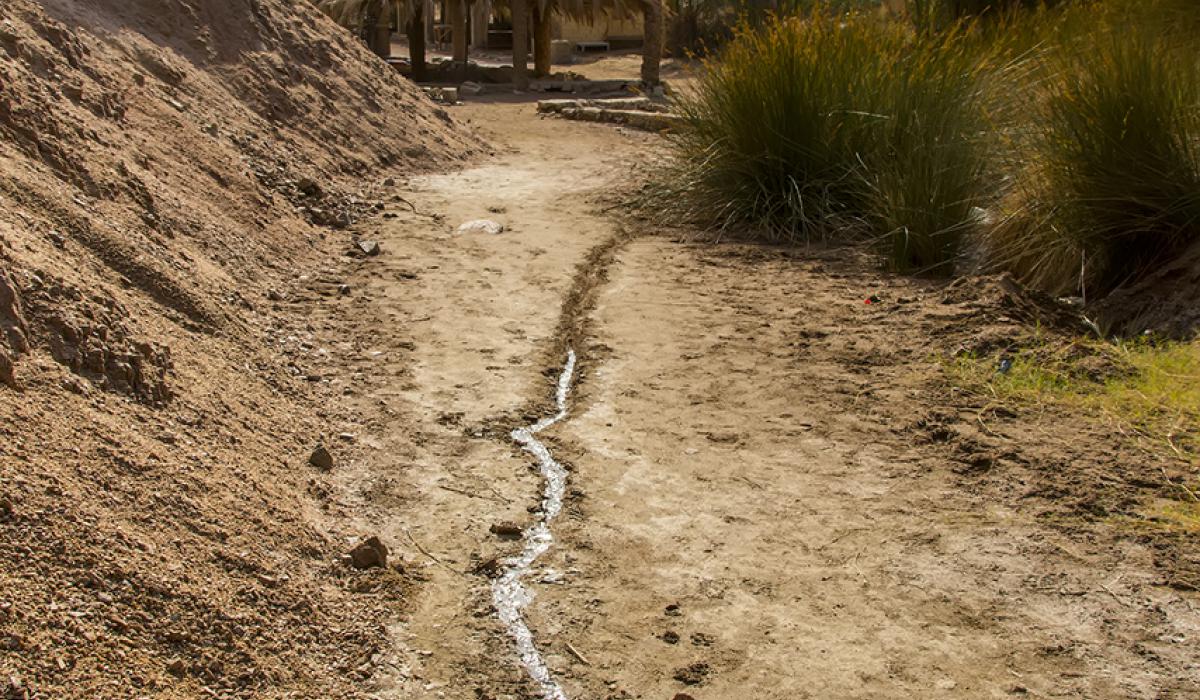 The is a small Bedouin restaurant for tourists, offering traditional Bedouin tea and bread.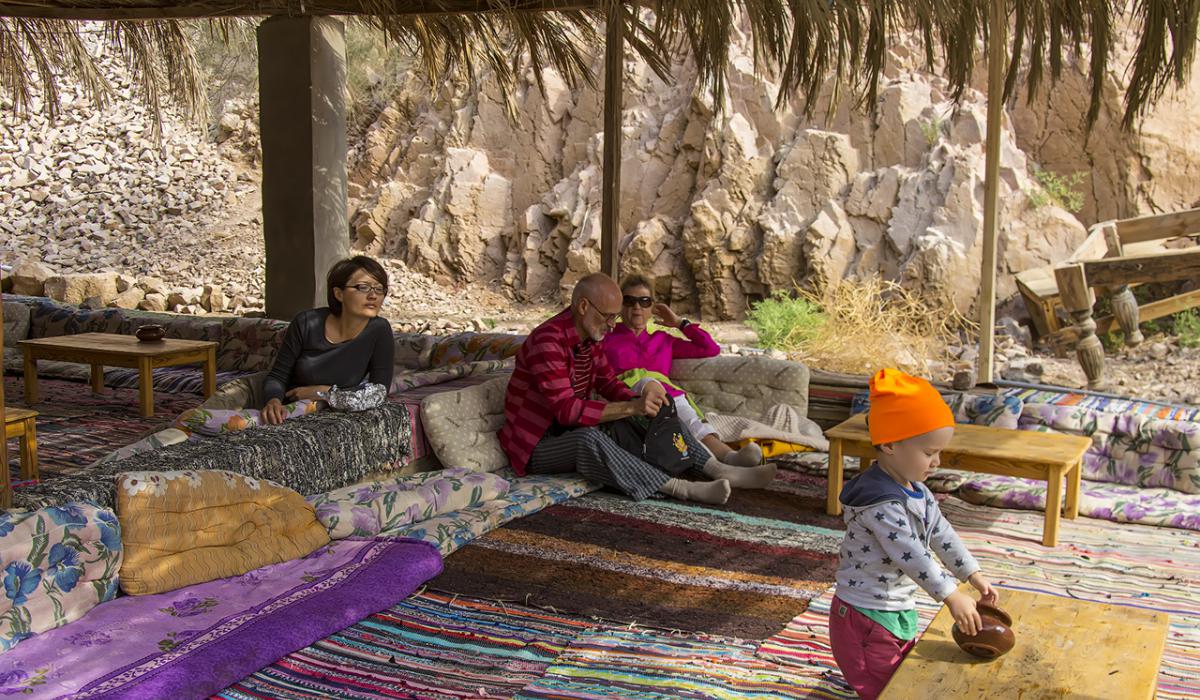 Many of us were not once other there, but nevertheless there is a wish to come back again and again. So when you would arrived to us at Vetratoria and suddenly there is no any wind, ask us about this amazing place in mountains and we surely descend it once again.