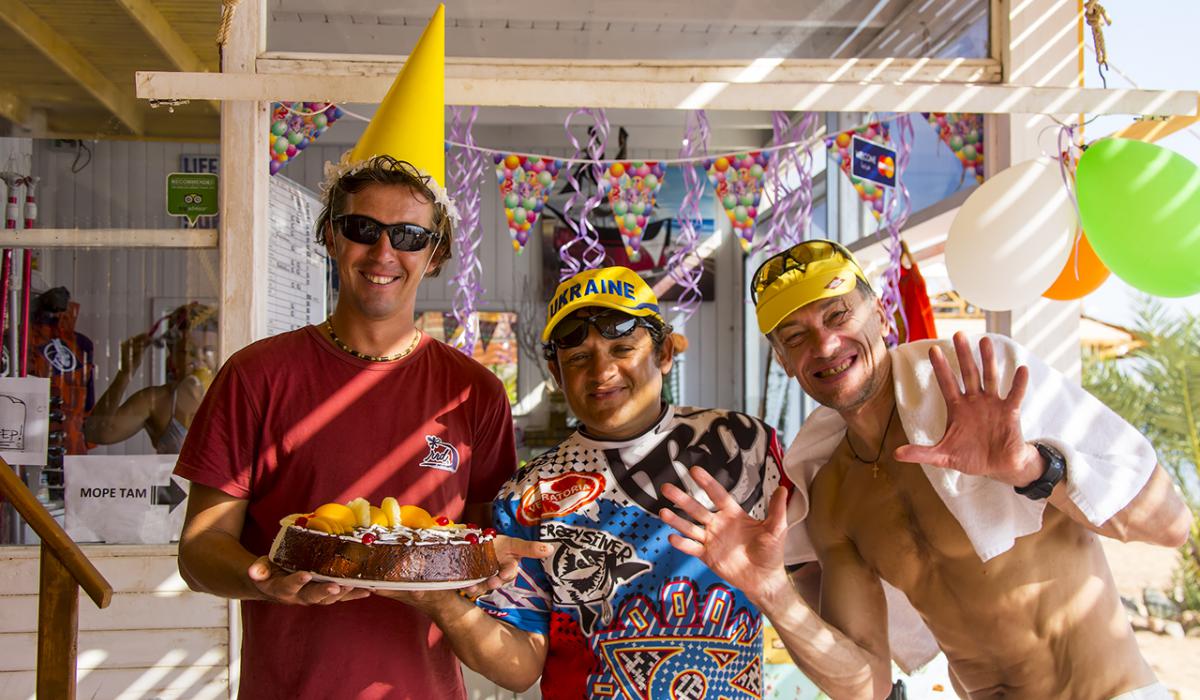 In 2006 (10 years ago) in Egypt (Dahab) Vetratoria windsurfing & SUP centre has started its work. It was a small centre at that time equipped with almost unknown Italian windsurf brand RRD. The time has passed and our centre has started to expand, so now it is the biggest in Dahab, it is equipped with around 350 boards and 500 sails. In 2011 Vetratoria opened a new centre in Vietnamm (Mui Ne), in two upcoming years we expanded to Greece (Kos) and opened the biggest windsurf and kite centre in Russia on Azov sea. At the same time the RRD starts to be a well known brand of windsurf equipment due to the 4 times championship at the PWA world slalom tour. The expansion all over the world leads to the expansion in Dahab as well, now Vetratoria has 3 centres in Dahab, all of them have a brand new equipment. One centre is in Ganet Sinai hotel (it suits more for advanced riders, course of the shortest way to the "Speed Zone") and two others are in Swiss Inn Resort (they have an easy access to the "Lagoon", for advanced riders we provide free shuttle boat to the"Speed Zone" and back).
For the past years we have stared to be like a family with our guests and on our 10-th anniversary (at the 12-th of November 2016) we have decided to throw a big party for everybody. From the early morning our centre was decorated in a typical birthday-style, fancy stripes and air balloons were on any outgoing sail at this day. At the day time the wind dropped down and we managed to make some fun games on the water with lot of champagne and a birthday cake. At the night there was a big party at our centre at Swiss Inn Resort with a live music, professional dance teams, fire show and lots of sky lanterns.
Not only Dahab was celebrating the 10-th anniversary of Vetratoria, our centres in Grecce and Vietnam also made a special program on the same day.
We would like to say thank you for all of you - guests of Vetratotia. All this years we were working to make your windsurfing dreams to become true and from now on we are going to continue the same work with even more enthusiasm! See you on the water!