Welcome to "Vetratoria" club!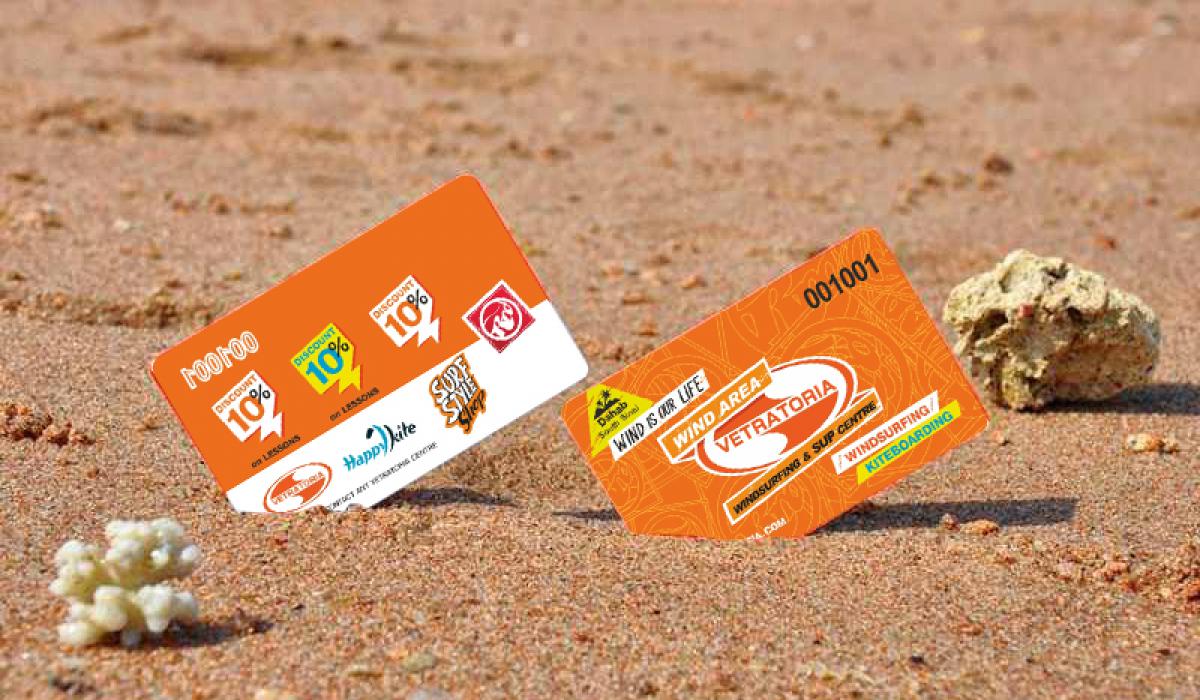 Welcome to "Vetratoria" club!
After your 1st visit you become a member of our water sport chain "Vetratoria". We issue a club card on your name. Since this moment you have privileges and discounts.
Every card is given on a name of its holder. In case you forgot to travel with it, no worries you are in the guest data base that allows us to see all the information on your visits and offer you privileges and discounts according to your card type.
The card is valid for a family (husband, wife, kids). Friends cannot use it but will be offered one once they choose our services.
The advantages of the club card from "Vetratoria"
Some of the bonuses are pointed on the back of the card:
10% for lessons in all the centres of "Vetratoria"
10% for lessons in all centres "Happy kite"
10% for equipment in the RRD store in Russia
We have a flexible discount scale for equipment rent:
2-d visit - 10%
3-d visit - 20%
4-th visit - 30%
Discounts according to age (ID or any other approval document are needed)
•Kids under 12 years - 30%
•Teenager 13-18 years - 20%
•Adults of the age over 55 - 40%
With your club card you are welcome to join our water sport chain "Vetratoria" in Greece (Kos Island), Vietnam (Mui Ne), Egypt (Dahab), Russia (Dolzhanka).
TEMPORARY SPECIAL OFFER FOR CARD HOLDERS AND NON CARD HOLDERS!
DAHAB, EGYPT
-40 % FOR RENTALS
-10 % FOR LESSONS
INDIVIDUAL APPROCH TO DEVELOP A SUITABLE WINDSURFING PROGRAMME FOR YOUR VISIT!