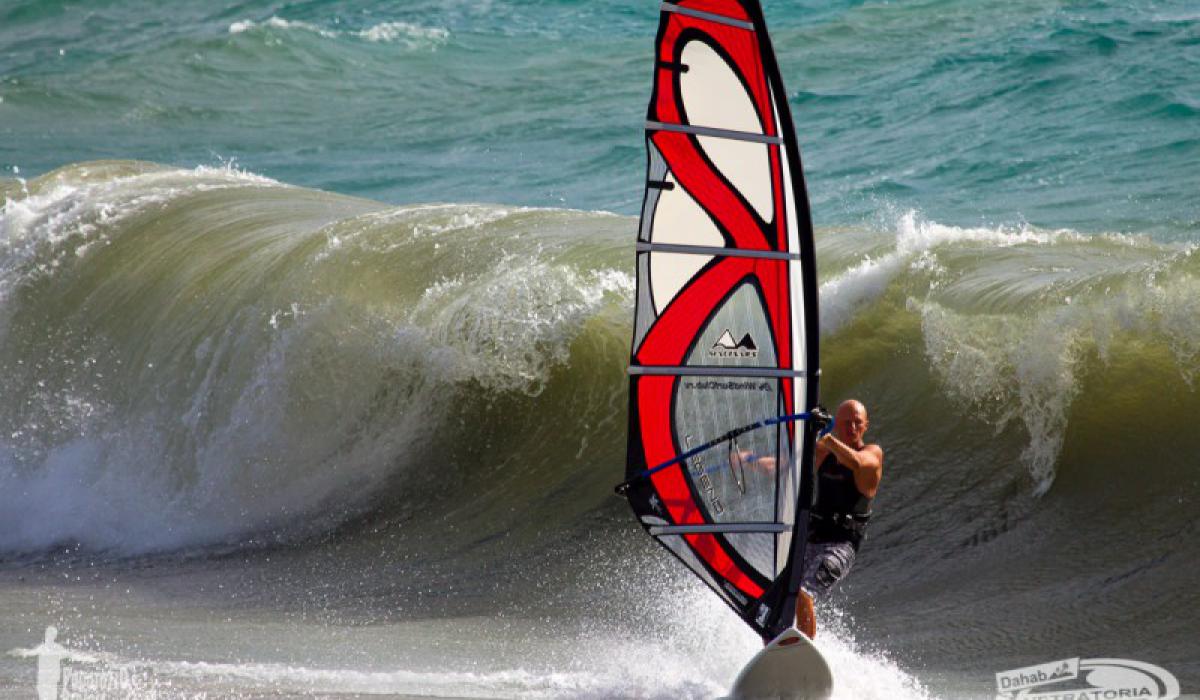 Winter in Dahab make some significant weather changes. Off course we don't have any heavy snow fall and we don't any snow at all. Yes, it could be a little bit cold with dramatically temperature drops till +15, but big difference we can see in wind direction and it's strength. Earlier morning till almost mid-day can be side off shore west wind, with almost no wind in front of our center, very gusty 200-300 meters outside and perfect strong & smooth 600-700 meters away.
But main thing of Dahab winter is south wind, it is on shore, comes only and 3-4 times between November-March, and really strong can be once in a couple of years, with up to 2 meters shore brake waves just in front of center.
We don't let any beginner or intermediate windsurfers out, only some riders can come through shore break waves and make pure wave riding and jumps. For other fun comes after wind drops down, when everybody can take SUP and try to catch a wave.